');--success-svg-icon:url('data:image/svg+xml;utf8,');--info-svg-icon:url('data:image/svg+xml;utf8,');--chevron-svg-icon:url('data:image/svg+xml;utf8,');--checkbox-svg-icon:url('data:image/svg+xml;utf8,');--radiobutton-svg-icon:url('data:image/svg+xml;utf8,');--show-password-svg-icon:url('data:image/svg+xml;utf8,');--hide-password-svg-icon:url('data:image/svg+xml;utf8,');--error-svg-icon-color:var(--red-500);--success-svg-icon-color:var(--emerald-700);--info-svg-icon-color:var(--sky-500);--chevron-svg-icon-color:var(--grey-900);--checkbox-svg-icon-color:var(--grey-900);--radiobutton-svg-icon-color:var(--grey-900);--show-password-svg-icon-color:var(--grey-900);--hide-password-svg-icon-color:var(--grey-900);--bde-woo-notices__icon-size:16px;--bde-woo-notices__padding:24px;--bde-woo-notices__border-radius:4px;--bde-woo-notices__error-background:var(--red-50);--bde-woo-notices__error-text:var(--red-500);--bde-woo-notices__error-link-text:var(--red-500);--bde-woo-notices__error-link-text-hover:var(--red-500);--bde-woo-notices__info-background:var(--sky-100);--bde-woo-notices__info-text:var(--sky-500);--bde-woo-notices__info-link-text:var(--sky-500);--bde-woo-notices__info-link-text-hover:var(--sky-500);--bde-woo-notices__success-background:var(--emerald-100);--bde-woo-notices__success-text:var(--emerald-700);--bde-woo-notices__success-link-text:var(--emerald-700);--bde-woo-notices__success-link-text-hover:var(--emerald-700);--bde-woo-sale-badge__border-radius:2px;--bde-woo-sale-badge__padding:4px 8px;--bde-woo-ratings__star-color:var(--yellow-500);--bde-woo-ratings__star-size:18px;--bde-woo-ratings__filled-star-svg:url('data:image/svg+xml;utf8,');--bde-woo-ratings__empty-star-svg:url('data:image/svg+xml;utf8,');--bde-woo-product-images__border-radius:4px;--bde-woo-product-images__border-width:0px;--bde-woo-product-images__border-color:var(--grey-300);--bde-woo-wrappers__background-color:var(--white);--bde-woo-wrappers__border-radius:4px;--bde-woo-wrappers__border-color:var(--grey-300);--bde-woo-wrappers__border-width:1px;--bde-woo-wrappers__shadow:rgba(0,0,0,.05) 0 1px 3px,rgba(0,0,0,.05) 0 1px 2px;--bde-woo-tables__header-color:var(--grey-100);--bde-woo-tables__background-color:var(--white);--bde-woo-tables__border-radius:4px;--bde-woo-tables__border-width:1px;--bde-woo-widgets__chip-background-color:transparent;--bde-woo-widgets__chip-background-color-hover:var(--indigo-50);--bde-woo-widgets__chip-text-color:inherit;--bde-woo-widgets__handle-border-color:var(--grey-300);--bde-woo-widgets__handle-background-color:var(--white);--bde-woo-widgets__handle-background-color-hover:var(--white);--bde-woo-widgets__handle-shadow:rgba(0,0,0,.05) 0 1px 3px,rgba(0,0,0,.05) 0 1px 2px;--bde-woo-widgets__handle-shadow-hover:var(--grey-300) 0 0 4px;--bde-woo-widgets__remove-item-from-cart-color:var(--grey-450);--bde-woo-select2__active-item-background-color:var(--indigo-50);--bde-woo-gallery__zoom-icon-shadow:rgba(0,0,0,.05) 0 1px 3px,rgba(0,0,0,.05) 0 1px 2px;--bde-woo-payment-box-background-color:var(--grey-100);--bde-woo-payment-box-border-color:var(--grey-200);--bde-woo-payment-box-border-width:1px;--bde-woo-quicklook-button-icon:url(/wp-content/uploads/breakdance/css/icons/eye.svg);--bde-woo-quicklook-button-background-color:none;--bde-woo-quicklook-button-icon-size:20px;--bde-woo-quicklook-button-backdrop-color:rgba(0,0,0,.15);--bde-woo-quicklook-button-backdrop-opacity:.7;--bde-woo-quicklook-modal-background-color:var(--white);--bde-woo-quicklook-overlay-color:rgba(0,0,0,.7);--bde-woo-quicklook-close-button-size:2em;--bde-woo-quicklook-arrow-size:1em;--bde-woo-quicklook-arrow-color:var(--white);--bde-woo-swatch-space-between-options:10px;--bde-woo-swatch-padding:7px;--bde-woo-swatch-color-width:30px;--bde-woo-swatch-color-height:30px;--bde-woo-swatch-border:1px solid var(--grey-200);--bde-woo-swatch-border-color-hover:var(--grey-400);--bde-woo-swatch-shadow:none;--bde-woo-swatch-shadow-hover:none;--bde-woo-swatch-background:var(--white);--bde-woo-swatch-background-hover:var(--grey-50);--bde-woo-swatch-color-padding:2px;--bde-woo-swatch-tooltip-color:var(--white);--bde-woo-swatch-tooltip-background:var(--grey-900);--bde-woo-swatch-tooltip-padding:7px;--bde-woo-swatch-space-after-label:8px;--bde-woo-responsive__stack:row}:root{--bde-links-color:#2a59c1;--bde-links-color-hover:#2a59c1;--bde-button-primary-background-color:var(--bde-brand-primary-color);--bde-button-primary-background-color-hover:var(--bde-brand-primary-color-hover);--bde-button-secondary-border-color:var(--bde-brand-primary-color);--bde-button-secondary-border-color-hover:var(--bde-brand-primary-color);--bde-button-secondary-text-color:var(--bde-brand-primary-color);--bde-button-secondary-background-color-hover:var(--bde-brand-primary-color);--bde-button-text-text-color:var(--bde-links-color);--bde-button-text-text-color-hover:var(--bde-links-color-hover);--bde-button-font-size:var(--bde-body-font-size);--bde-form-font-size:var(--bde-body-font-size);--bde-form-input-border-top-left-radius:var(--bde-form-input-border-radius);--bde-form-input-border-top-right-radius:var(--bde-form-input-border-radius);--bde-form-input-border-bottom-left-radius:var(--bde-form-input-border-radius);--bde-form-input-border-bottom-right-radius:var(--bde-form-input-border-radius);--bde-form-input-border-top:var(--bde-form-input-border-width) solid var(--bde-form-input-border-color);--bde-form-input-border-right:var(--bde-form-input-border-width) solid var(--bde-form-input-border-color);--bde-form-input-border-bottom:var(--bde-form-input-border-width) solid var(--bde-form-input-border-color);--bde-form-input-border-left:var(--bde-form-input-border-width) solid var(--bde-form-input-border-color);--bde-form-label-color:var(--bde-headings-color);--bde-form-input-focused-border-color:var(--bde-brand-primary-color);--bde-form-input-focused-shadow:var(--bde-brand-primary-color) 0 0 2px;--bde-form-checkbox-selected-color:var(--bde-brand-primary-color);--bde-z-index-lightbox:1100;--bde-z-index-popup:1050;--bde-z-index-modal:1000;--bde-z-index-modal-backdrop:calc(var(--bde-z-index-modal) - 1);--bde-z-index-high:300;--bde-z-index-medium:200;--bde-z-index-low:100;--bde-z-index-sticky:10;--bde-z-index-minicart:var(--bde-z-index-modal);--bde-z-index-minicart-backdrop:var(--bde-z-index-modal-backdrop);--bde-z-index-menu-dropdown:var(--bde-z-index-modal);--bde-z-index-menu-mobile:var(--bde-z-index-modal);--bde-z-index-menu-backdrop:var(--bde-z-index-modal-backdrop);--bde-z-index-search-fullscreen:var(--bde-z-index-modal);--bde-z-index-back-to-top:var(--bde-z-index-high);--bde-z-index-scroll-progress:var(--bde-z-index-high);--bde-z-index-header-sticky:var(--bde-z-index-medium);--bde-z-index-header-overlay:calc(var(--bde-z-index-header-sticky) - 1);--bde-z-index-social-share-buttons:var(--bde-z-index-low);--bde-woo-base-text-color:var(--bde-body-text-color);--bde-woo-base-headings-color:var(--bde-headings-color);--bde-woo-base-primary-color:var(--bde-brand-primary-color);--bde-woo-base-primary-color-hover:var(--bde-brand-primary-color-hover);--bde-woo-base-extra-small-gaps:calc(var(--bde-woo-base-small-gaps)/var(--bde-woo-base-ratio));--bde-woo-base-small-gaps:calc(var(--bde-woo-base-space)/var(--bde-woo-base-ratio));--bde-woo-base-standard-gaps:var(--bde-woo-base-space);--bde-woo-base-medium-gaps:calc(var(--bde-woo-base-space)*var(--bde-woo-base-ratio));--bde-woo-base-big-gaps:calc(var(--bde-woo-base-medium-gaps)*var(--bde-woo-base-ratio));--bde-woo-base-large-gaps:calc(var(--bde-woo-base-big-gaps)*var(--bde-woo-base-ratio));--bde-woo-base-extra-large-gaps:calc(var(--bde-woo-base-large-gaps)*var(--bde-woo-base-ratio));--bde-woo-typography-ratio:var(--bde-font-size-ratio);--bde-woo-typography__size-small:calc(var(--bde-woo-typography__size-standard)/var(--bde-woo-typography-ratio));--bde-woo-typography__size-small-font-family:var(--bde-body-font-family);--bde-woo-typography__size-standard:var(--bde-body-font-size);--bde-woo-typography__size-standard-font-family:var(--bde-body-font-family);--bde-woo-typography__size-medium:calc(var(--bde-woo-typography__size-standard)*var(--bde-woo-typography-ratio));--bde-woo-typography__size-medium-font-family:var(--bde-heading-font-family);--bde-woo-typography__size-large:calc(var(--bde-woo-typography__size-medium)*var(--bde-woo-typography-ratio));--bde-woo-typography__size-large-font-family:var(--bde-heading-font-family);--bde-woo-typography__size-extra-large:calc(var(--bde-woo-typography__size-large)*var(--bde-woo-typography-ratio));--bde-woo-typography__size-extra-large-font-family:var(--bde-heading-font-family);--bde-woo-buttons-and-links__text-link-color:#2a59c1;--bde-woo-buttons-and-links__text-link-color-hover:#2a59c1;--bde-woo-buttons-and-links__nav-link-color:var(--bde-woo-base-text-color);--bde-woo-buttons-and-links__nav-link-color-hover:var(--bde-woo-base-text-on-primary-color);--bde-woo-buttons-and-links__nav-link-color-active:var(--bde-woo-base-primary-color);--bde-woo-forms__spacing-after-label:var(--bde-form-after-label);--bde-woo-forms__spacing-between-fields:var(--bde-form-gap);--bde-woo-forms__spacing-between-columns:var(--bde-woo-base-extra-large-gaps);--bde-woo-forms__labels-color:var(--bde-form-label-color);--bde-woo-forms__inputs-background-color:var(--bde-form-input-background-color);--bde-woo-forms__inputs-text-color:var(--bde-form-text-color);--bde-woo-forms__inputs-placeholder-color:var(--bde-form-input-placeholder-color);--bde-woo-forms__inputs-border-color:var(--bde-form-input-border-color);--bde-woo-forms__inputs-border-width:var(--bde-form-input-border-width);--bde-woo-forms__inputs-border-radius:var(--bde-form-input-border-top-left-radius) var(--bde-form-input-border-top-right-radius) var(--bde-form-input-border-bottom-right-radius) var(--bde-form-input-border-bottom-left-radius);--bde-woo-forms__inputs-background-color-focused:var(--bde-form-input-focused-background-color);--bde-woo-forms__inputs-border-color-focused:var(--bde-form-input-focused-border-color);--bde-woo-forms__inputs-shadow-focused:var(--bde-form-input-focused-shadow);--bde-woo-forms__inputs-shadow:var(--bde-form-input-input-shadow);--bde-woo-forms__inputs-select2-hover-item:var(--bde-woo-base-primary-color);--bde-woo-forms__labels-required-color:var(--bde-form-label-required-color);--bde-woo-forms__labels-required-size:var(--bde-form-label-required-size);--bde-woo-forms__labels-required-nudge-x:var(--bde-form-label-required-nudge-x);--bde-woo-forms__labels-required-nudge-y:var(--bde-form-label-required-nudge-y);--bde-woo-tables__border-color:var(--bde-woo-base-border-color);--bde-woo-sale-badge__background-color:var(--bde-woo-base-primary-color);--bde-woo-sale-badge__text-color:var(--bde-woo-base-text-on-primary-color);--bde-woo-sale-badge__font-weight:var(--bde-woo-typography-font-weight-heavy);--bde-woo-sale-badge__font-size:var(--bde-woo-typography__size-standard);--bde-woo-widgets__chip-text-color-hover:var(--bde-woo-buttons-and-links__text-link-color);--bde-woo-widgets__handle-border-color-hover:var(--bde-woo-base-primary-color);--bde-woo-notices__padding-left:calc(var(--bde-woo-notices__padding) + var(--bde-woo-notices__icon-size) + (var(--bde-woo-notices__icon-size)/2));--bde-woo-quicklook-button-text-color:var(--bde-button-primary-text-color);--bde-woo-quicklook-button-background-color-hover:var(--bde-woo-quicklook-button-background-color);--bde-woo-quicklook-button-icon-spacing:var(--bde-woo-base-standard-gaps);--bde-woo-quicklook-close-button-color:var(--bde-woo-base-headings-color);--bde-woo-quicklook-arrow-color-hover:var(--bde-woo-quicklook-arrow-color);--bde-woo-quicklook-arrow-background-color:var(--bde-brand-primary-color);--bde-woo-quicklook-arrow-background-color-hover:var(--bde-woo-quicklook-arrow-background-color);--bde-woo-swatch-space-between-items:var(--bde-woo-base-medium-gaps);--bde-woo-swatch-background-selected:var(--bde-woo-swatch-background-hover);--bde-woo-swatch-border-color-selected:var(--bde-woo-swatch-border-color-hover);--bde-woo-swatch-shadow-selected:var(--bde-woo-swatch-shadow-hover);--bde-woo-swatch-color-background:var(--bde-woo-swatch-background)}:root{--bde-font-size-ratio:1.25;--bde-base-font-size:1.2rem}.breakdance .button-atom{display:inline-flex;align-items:center;justify-content:center;vertical-align:middle;appearance:none;box-sizing:border-box;margin:0;border:0;padding:0;background-color:transparent;font-size:var(--bde-button-font-size);line-height:var(--bde-button-line-height);transform:translate(0,0);max-width:100%}.breakdance .button-atom--primary{text-align:center;font-weight:var(--bde-button-font-weight);text-decoration:none;padding:var(--bde-button-padding-base);border-radius:var(--bde-button-border-radius);border-width:var(--bde-button-border-width);border-style:solid;border-color:transparent;overflow:hidden}.breakdance .button-atom--primary{color:var(--bde-button-primary-text-color);background:var(--bde-button-primary-background-color);border-color:var(--bde-button-primary-border-color)}.breakdance *,.breakdance *:before,.breakdance *:after{box-sizing:border-box}.breakdance img{max-width:100%;height:auto}.breakdance figure{width:100%;margin-left:0;margin-right:0}.breakdance-rich-text-styles>*:first-child{margin-top:0}.breakdance-global-gradients-sprite{position:absolute;width:0;height:0;overflow:hidden}.breakdance{background-color:var(--bde-background-color);color:var(--bde-body-text-color)}.breakdance h1,.breakdance h2{color:var(--bde-headings-color)}.breakdance a{color:var(--bde-links-color)}.breakdance .button-atom--primary{--bde-button-primary-border-color:var(--bde-background-color);--bde-button-primary-border-color-hover:var(--bde-brand-primary-color);--bde-button-primary-background-color:var(--bde-palette-bkon-gold-5);--bde-button-primary-background-color-hover:var(--bde-palette-bkon-gold-5);--bde-button-primary-text-color:var(--bde-background-color);--bde-button-primary-text-color-hover:var(--bde-background-color);border-radius:12px;border-width:1px;color:var(--bde-background-color);font-size:var(--preset-id-33821294-dfe1-42be-963d-d990af7879f8-font-size);font-family:var(--preset-id-33821294-dfe1-42be-963d-d990af7879f8-font-family);font-weight:var(--preset-id-33821294-dfe1-42be-963d-d990af7879f8-font-weight);line-height:var(--preset-id-33821294-dfe1-42be-963d-d990af7879f8-line-height);padding-top:15px;padding-right:24px;padding-bottom:15px;padding-left:24px}.breakdance{font-family:var(--bde-body-font-family);font-size:var(--bde-body-font-size);color:var(--bde-body-text-color);font-size:16px;font-weight:300;line-height:1.6em;letter-spacing:0px;word-spacing:0px;text-transform:none}.breakdance h1,.breakdance h2{font-family:var(--bde-heading-font-family)}.breakdance h1{font-size:var(--bde-h1-font-size)}.breakdance h2{font-size:var(--bde-h2-font-size)}.breakdance h1,.breakdance h2{color:var(--bde-headings-color)}.breakdance h1{color:var(--bde-headings-color);font-size:2.5rem;font-weight:700;line-height:1.2em;letter-spacing:0px;word-spacing:0px;text-transform:capitalize}.breakdance h2{color:var(--bde-headings-color);font-size:2rem;font-weight:700;line-height:1.2em;letter-spacing:0px;word-spacing:0px;text-transform:capitalize}.breakdance a{color:var(--bde-brand-primary-color);text-decoration-style:solid}:root{--preset-id-33821294-dfe1-42be-963d-d990af7879f8-font-family:"Poppins",sans-serif;--preset-id-33821294-dfe1-42be-963d-d990af7879f8-font-size:16px;--preset-id-33821294-dfe1-42be-963d-d990af7879f8-font-weight:700;--preset-id-33821294-dfe1-42be-963d-d990af7879f8-line-height:1.3em;--preset-id-b8dbe982-292d-4fad-bfa9-69a1dd4f8919-font-size:16px;--preset-id-b8dbe982-292d-4fad-bfa9-69a1dd4f8919-font-weight:300;--preset-id-b8dbe982-292d-4fad-bfa9-69a1dd4f8919-line-height:1.6em;--preset-id-b8dbe982-292d-4fad-bfa9-69a1dd4f8919-letter-spacing:0px;--preset-id-b8dbe982-292d-4fad-bfa9-69a1dd4f8919-word-spacing:0px;--preset-id-b8dbe982-292d-4fad-bfa9-69a1dd4f8919-text-transform:none;--preset-id-2d255132-7d27-4b2d-8bd0-21a42bc087da-font-size:16px;--preset-id-2d255132-7d27-4b2d-8bd0-21a42bc087da-font-weight:600;--preset-id-2d255132-7d27-4b2d-8bd0-21a42bc087da-line-height:1.6em;--preset-id-2d255132-7d27-4b2d-8bd0-21a42bc087da-letter-spacing:0px;--preset-id-70438af8-a321-499e-86aa-2274ba0c8fd8-font-size:16px;--preset-id-70438af8-a321-499e-86aa-2274ba0c8fd8-font-weight:300;--preset-id-70438af8-a321-499e-86aa-2274ba0c8fd8-font-style:italic;--preset-id-70438af8-a321-499e-86aa-2274ba0c8fd8-line-height:1.6em;--preset-id-70438af8-a321-499e-86aa-2274ba0c8fd8-letter-spacing:0px;--preset-id-70438af8-a321-499e-86aa-2274ba0c8fd8-word-spacing:0px;--preset-id-080b6030-c48e-42c2-8ac4-e765c5c69f20-font-size:clamp(36px,5vw,52px);--preset-id-080b6030-c48e-42c2-8ac4-e765c5c69f20-font-weight:700;--preset-id-080b6030-c48e-42c2-8ac4-e765c5c69f20-line-height:1.2em;--preset-id-080b6030-c48e-42c2-8ac4-e765c5c69f20-letter-spacing:0px;--preset-id-080b6030-c48e-42c2-8ac4-e765c5c69f20-word-spacing:0px;--preset-id-080b6030-c48e-42c2-8ac4-e765c5c69f20-text-transform:capitalize;--preset-id-f7a32cf8-8f90-4af6-95c0-935ec6713daa-font-size:clamp(32px,4vw,44px);--preset-id-f7a32cf8-8f90-4af6-95c0-935ec6713daa-font-weight:700;--preset-id-f7a32cf8-8f90-4af6-95c0-935ec6713daa-line-height:1.2em;--preset-id-f7a32cf8-8f90-4af6-95c0-935ec6713daa-letter-spacing:0px;--preset-id-f7a32cf8-8f90-4af6-95c0-935ec6713daa-word-spacing:0px;--preset-id-f7a32cf8-8f90-4af6-95c0-935ec6713daa-text-transform:capitalize;--preset-id-9426f099-f93c-4b36-bdc3-61c28d5e2de9-font-size:clamp(24px,3vw,28px);--preset-id-9426f099-f93c-4b36-bdc3-61c28d5e2de9-font-weight:700;--preset-id-9426f099-f93c-4b36-bdc3-61c28d5e2de9-line-height:1.2em;--preset-id-9426f099-f93c-4b36-bdc3-61c28d5e2de9-letter-spacing:0px;--preset-id-9426f099-f93c-4b36-bdc3-61c28d5e2de9-word-spacing:0px;--preset-id-9426f099-f93c-4b36-bdc3-61c28d5e2de9-text-transform:capitalize;--preset-id-60259e0e-4181-481c-a966-be9dc7748b4c-font-family:"Poppins",sans-serif;--preset-id-60259e0e-4181-481c-a966-be9dc7748b4c-font-size:20px;--preset-id-60259e0e-4181-481c-a966-be9dc7748b4c-font-weight:200;--preset-id-60259e0e-4181-481c-a966-be9dc7748b4c-line-height:1.4em;--preset-id-60259e0e-4181-481c-a966-be9dc7748b4c-letter-spacing:0px;--preset-id-60259e0e-4181-481c-a966-be9dc7748b4c-word-spacing:0px;--preset-id-bcdd0896-aff2-47d9-8e64-a3a7a6712ca5-font-size:16px;--preset-id-bcdd0896-aff2-47d9-8e64-a3a7a6712ca5-font-weight:600;--preset-id-bcdd0896-aff2-47d9-8e64-a3a7a6712ca5-line-height:1.4em;--preset-id-bcdd0896-aff2-47d9-8e64-a3a7a6712ca5-letter-spacing:3px;--preset-id-bcdd0896-aff2-47d9-8e64-a3a7a6712ca5-word-spacing:0px;--preset-id-bcdd0896-aff2-47d9-8e64-a3a7a6712ca5-text-transform:uppercase;--preset-id-e0c898a3-b956-47ca-bd7e-ce095b5bbd62-font-size:14px;--preset-id-e0c898a3-b956-47ca-bd7e-ce095b5bbd62-font-weight:300;--preset-id-e0c898a3-b956-47ca-bd7e-ce095b5bbd62-line-height:1.4em;--preset-id-e0c898a3-b956-47ca-bd7e-ce095b5bbd62-letter-spacing:0px;--preset-id-e0c898a3-b956-47ca-bd7e-ce095b5bbd62-word-spacing:0px;--preset-id-e0c898a3-b956-47ca-bd7e-ce095b5bbd62-text-transform:none;--preset-id-36bd4b7e-86d2-4916-a71b-330fe96973d1-font-family:"Montserrat",sans-serif;--preset-id-36bd4b7e-86d2-4916-a71b-330fe96973d1-font-size:16px;--preset-id-36bd4b7e-86d2-4916-a71b-330fe96973d1-font-weight:500;--preset-id-990312ed-7478-402d-9b6c-d17a2ff34e2e-font-size:18px;--preset-id-990312ed-7478-402d-9b6c-d17a2ff34e2e-font-weight:600;--preset-id-73e317e0-79aa-49d9-aea4-89cafde8e84c-font-size:50px;--preset-id-73e317e0-79aa-49d9-aea4-89cafde8e84c-font-weight:700}:root{--bde-form-input-padding-top:12px;--bde-form-input-padding-right:12px;--bde-form-input-padding-bottom:12px;--bde-form-input-padding-left:12px}:root{--bde-section-width:100%;--bde-section-vertical-padding:80px;--bde-section-horizontal-padding:40px;--bde-column-gap:40px}@media (max-width:1119px){.breakdance-global-gradients-sprite{position:absolute;width:0;height:0;overflow:hidden}.breakdance{font-family:var(--bde-body-font-family);font-size:var(--bde-body-font-size)}}@media (max-width:1023px){.breakdance-global-gradients-sprite{position:absolute;width:0;height:0;overflow:hidden}.breakdance{font-family:var(--bde-body-font-family);font-size:var(--bde-body-font-size)}}@media (max-width:767px){.breakdance-global-gradients-sprite{position:absolute;width:0;height:0;overflow:hidden}.breakdance{font-family:var(--bde-body-font-family);font-size:var(--bde-body-font-size)}}@media (max-width:479px){.breakdance-global-gradients-sprite{position:absolute;width:0;height:0;overflow:hidden}.breakdance{font-family:var(--bde-body-font-family);font-size:var(--bde-body-font-size)}}.breakdance .bde-section-320-123 .section-container{align-items:center;text-align:center;justify-content:center}.breakdance .bde-section-320-123>.section-background-overlay{background-color:var(--bde-palette-bkon-blog-header2-10)}.breakdance .bde-section-320-123 .section-container{height:28rem}.breakdance .bde-section-320-123{margin-top:0}.breakdance .bde-heading-320-131{color:var(--bde-background-color);font-size:50px;font-weight:700;text-shadow:5px 5px 3px #00000025;-webkit-text-stroke-color:var(--bde-palette-bkon-gold-5);-webkit-text-stroke-width:1px;margin-top:6.5rem;margin-bottom:auto}@media (max-width:479px){.breakdance .bde-heading-320-131{font-size:36px}}.breakdance .bde-section-320-130 .section-container{align-items:center;text-align:center;justify-content:flex-start}.breakdance .bde-section-320-130 .section-shape-divider-wrapper--1 .section-shape-divider svg{color:var(--bde-palette-bkon-gold-5);height:65px;transform:scaleY(-1);z-index:1}.breakdance .bde-section-320-130 .section-shape-divider-wrapper--1 .section-shape-divider path{color:var(--bde-palette-bkon-gold-5)}.breakdance .bde-section-320-130 .section-shape-divider-wrapper--2 .section-shape-divider svg{color:#0a0a0a;height:60px;transform:scaleY(-1);z-index:1}.breakdance .bde-section-320-130 .section-shape-divider-wrapper--2 .section-shape-divider path{color:#0a0a0a}@media (max-width:479px){.breakdance .bde-section-320-130 .section-container{padding-left:0;padding-right:0}}.breakdance .bde-div-320-132{width:78rem}.breakdance .bde-columns-320-134{--columnCount:2;width:100%;--bde-column-gap:1em}@media (max-width:1119px){.breakdance .bde-columns-320-134{--columnCount:2}.breakdance .bde-columns-320-134.bde-columns{flex-direction:column;flex-wrap:nowrap}.breakdance .bde-columns-320-134.bde-columns>.bde-column{width:100%}}@media (max-width:1023px){.breakdance .bde-columns-320-134{--columnCount:2}}@media (max-width:767px){.breakdance .bde-columns-320-134{--columnCount:2}}@media (max-width:479px){.breakdance .bde-columns-320-134{--columnCount:2}}.breakdance .bde-column-320-135{--column-width:75%}.breakdance .bde-rich-text-320-102 p{font-family:"Montserrat",sans-serif;font-size:18px;font-weight:400}.breakdance .bde-rich-text-320-102{margin-right:auto;margin-left:auto;padding-right:20px;padding-left:20px}.breakdance .bde-column-320-136{--column-width:25%}.breakdance .bde-wp-widget-320-137{position:sticky;top:11rem}.breakdance .bde-header-builder-24-100{background:var(--bde-palette-bkon-blended-logo-black-11);--bde-header-width:79rem}.breakdance .bde-header-builder-24-100 .bde-header-builder__container{padding-bottom:10px;padding-top:10px}@media screen and (max-width:600px){.breakdance .bde-header-builder{--wp-admin--admin-bar--height:0px}}.breakdance .bde-header-builder-24-100{margin-bottom:0}.breakdance .bde-globalblock-24-147{display:inline-block;position:static;border-top:none var(--bde-palette-bkon-gold-5);border-bottom:none var(--bde-palette-bkon-gold-5);border-left:none var(--bde-palette-bkon-gold-5);border-right:none var(--bde-palette-bkon-gold-5)}@media (max-width:479px){.breakdance .bde-menu-278-100 .breakdance-menu{--menu-background:var(--bde-background-color);--mobile-offcanvas-width:350px;--links-gap:0}.breakdance .bde-menu-278-100 .breakdance-menu{--dropdown-link-icon-display:none;--dropdown-link-description-display:none;--dropdown-links-gap:var(--gap-none)}.breakdance .bde-menu-278-100 .breakdance-menu-list{align-items:stretch;background-color:var(--menu-background);display:none;flex-direction:column;left:var(--mobile-offset-x);max-height:var(--menu-max-height);overflow-y:auto;position:absolute;top:var(--mobile-offset-y,100%);width:100vw;z-index:var(--bde-z-index-menu-mobile)}.breakdance .bde-menu-278-100 .breakdance-menu-list>:last-child{border-bottom:var(--link-border)}.breakdance .bde-menu-278-100 .breakdance-menu .breakdance-menu-link{border-top:var(--link-border);outline-offset:-1px;padding:var(--mobile-link-padding-top) var(--mobile-link-padding-right) var(--mobile-link-padding-bottom) var(--mobile-link-padding-left)}.breakdance .bde-menu-278-100 .breakdance-menu-link-arrow{border-top:var(--link-border);bottom:0;position:absolute;right:0;top:0}.breakdance .bde-menu-278-100 .breakdance-dropdown-floater{transform:none;visibility:visible}.breakdance .bde-menu-278-100 .breakdance-dropdown-body{background-color:var(--link-background-color);border-radius:0;border-top:var(--link-border);box-shadow:none;flex-direction:column}.breakdance .bde-menu-278-100 .breakdance-dropdown--custom .breakdance-dropdown-floater{width:auto}.breakdance .bde-menu-278-100 .breakdance-menu-topbar{align-items:center;display:flex}.breakdance .bde-menu-278-100 .breakdance-menu-toggle{display:flex}}@media (min-width:480px){.breakdance .bde-menu-278-100 .breakdance-menu{--link-color:#fff}.breakdance .bde-menu-278-100 .breakdance-menu-link{color:#fff;font-family:"Montserrat",sans-serif;font-size:16px;text-transform:uppercase}}.breakdance .bde-menu-278-100{background-color:var(--bde-palette-menu-color-6)}@media (max-width:1119px){@media (max-width:479px){.breakdance .bde-menu-278-100 .breakdance-menu{--menu-background:var(--bde-background-color);--mobile-offcanvas-width:350px;--links-gap:0}.breakdance .bde-menu-278-100 .breakdance-menu{--dropdown-link-icon-display:none;--dropdown-link-description-display:none;--dropdown-links-gap:var(--gap-none)}.breakdance .bde-menu-278-100 .breakdance-menu-list{align-items:stretch;background-color:var(--menu-background);display:none;flex-direction:column;left:var(--mobile-offset-x);max-height:var(--menu-max-height);overflow-y:auto;position:absolute;top:var(--mobile-offset-y,100%);width:100vw;z-index:var(--bde-z-index-menu-mobile)}.breakdance .bde-menu-278-100 .breakdance-menu-list>:last-child{border-bottom:var(--link-border)}.breakdance .bde-menu-278-100 .breakdance-menu .breakdance-menu-link{border-top:var(--link-border);outline-offset:-1px;padding:var(--mobile-link-padding-top) var(--mobile-link-padding-right) var(--mobile-link-padding-bottom) var(--mobile-link-padding-left)}.breakdance .bde-menu-278-100 .breakdance-menu-link-arrow{border-top:var(--link-border);bottom:0;position:absolute;right:0;top:0}.breakdance .bde-menu-278-100 .breakdance-dropdown-floater{transform:none;visibility:visible}.breakdance .bde-menu-278-100 .breakdance-dropdown-body{background-color:var(--link-background-color);border-radius:0;border-top:var(--link-border);box-shadow:none;flex-direction:column}.breakdance .bde-menu-278-100 .breakdance-dropdown--custom .breakdance-dropdown-floater{width:auto}.breakdance .bde-menu-278-100 .breakdance-menu-topbar{align-items:center;display:flex}.breakdance .bde-menu-278-100 .breakdance-menu-toggle{display:flex}}}@media (max-width:1023px){@media (max-width:479px){.breakdance .bde-menu-278-100 .breakdance-menu{--menu-background:var(--bde-background-color);--mobile-offcanvas-width:350px;--links-gap:0}.breakdance .bde-menu-278-100 .breakdance-menu{--dropdown-link-icon-display:none;--dropdown-link-description-display:none;--dropdown-links-gap:var(--gap-none)}.breakdance .bde-menu-278-100 .breakdance-menu-list{align-items:stretch;background-color:var(--menu-background);display:none;flex-direction:column;left:var(--mobile-offset-x);max-height:var(--menu-max-height);overflow-y:auto;position:absolute;top:var(--mobile-offset-y,100%);width:100vw;z-index:var(--bde-z-index-menu-mobile)}.breakdance .bde-menu-278-100 .breakdance-menu-list>:last-child{border-bottom:var(--link-border)}.breakdance .bde-menu-278-100 .breakdance-menu .breakdance-menu-link{border-top:var(--link-border);outline-offset:-1px;padding:var(--mobile-link-padding-top) var(--mobile-link-padding-right) var(--mobile-link-padding-bottom) var(--mobile-link-padding-left)}.breakdance .bde-menu-278-100 .breakdance-menu-link-arrow{border-top:var(--link-border);bottom:0;position:absolute;right:0;top:0}.breakdance .bde-menu-278-100 .breakdance-dropdown-floater{transform:none;visibility:visible}.breakdance .bde-menu-278-100 .breakdance-dropdown-body{background-color:var(--link-background-color);border-radius:0;border-top:var(--link-border);box-shadow:none;flex-direction:column}.breakdance .bde-menu-278-100 .breakdance-dropdown--custom .breakdance-dropdown-floater{width:auto}.breakdance .bde-menu-278-100 .breakdance-menu-topbar{align-items:center;display:flex}.breakdance .bde-menu-278-100 .breakdance-menu-toggle{display:flex}}}@media (max-width:767px){@media (max-width:479px){.breakdance .bde-menu-278-100 .breakdance-menu{--menu-background:var(--bde-background-color);--mobile-offcanvas-width:350px;--links-gap:0}.breakdance .bde-menu-278-100 .breakdance-menu{--dropdown-link-icon-display:none;--dropdown-link-description-display:none;--dropdown-links-gap:var(--gap-none)}.breakdance .bde-menu-278-100 .breakdance-menu-list{align-items:stretch;background-color:var(--menu-background);display:none;flex-direction:column;left:var(--mobile-offset-x);max-height:var(--menu-max-height);overflow-y:auto;position:absolute;top:var(--mobile-offset-y,100%);width:100vw;z-index:var(--bde-z-index-menu-mobile)}.breakdance .bde-menu-278-100 .breakdance-menu-list>:last-child{border-bottom:var(--link-border)}.breakdance .bde-menu-278-100 .breakdance-menu .breakdance-menu-link{border-top:var(--link-border);outline-offset:-1px;padding:var(--mobile-link-padding-top) var(--mobile-link-padding-right) var(--mobile-link-padding-bottom) var(--mobile-link-padding-left)}.breakdance .bde-menu-278-100 .breakdance-menu-link-arrow{border-top:var(--link-border);bottom:0;position:absolute;right:0;top:0}.breakdance .bde-menu-278-100 .breakdance-dropdown-floater{transform:none;visibility:visible}.breakdance .bde-menu-278-100 .breakdance-dropdown-body{background-color:var(--link-background-color);border-radius:0;border-top:var(--link-border);box-shadow:none;flex-direction:column}.breakdance .bde-menu-278-100 .breakdance-dropdown--custom .breakdance-dropdown-floater{width:auto}.breakdance .bde-menu-278-100 .breakdance-menu-topbar{align-items:center;display:flex}.breakdance .bde-menu-278-100 .breakdance-menu-toggle{display:flex}}}@media (max-width:479px){@media (max-width:479px){.breakdance .bde-menu-278-100 .breakdance-menu{--menu-background:var(--bde-background-color);--mobile-offcanvas-width:350px;--links-gap:0}.breakdance .bde-menu-278-100 .breakdance-menu{--dropdown-link-icon-display:none;--dropdown-link-description-display:none;--dropdown-links-gap:var(--gap-none)}.breakdance .bde-menu-278-100 .breakdance-menu-list{align-items:stretch;background-color:var(--menu-background);display:none;flex-direction:column;left:var(--mobile-offset-x);max-height:var(--menu-max-height);overflow-y:auto;position:absolute;top:var(--mobile-offset-y,100%);width:100vw;z-index:var(--bde-z-index-menu-mobile)}.breakdance .bde-menu-278-100 .breakdance-menu-list>:last-child{border-bottom:var(--link-border)}.breakdance .bde-menu-278-100 .breakdance-menu .breakdance-menu-link{border-top:var(--link-border);outline-offset:-1px;padding:var(--mobile-link-padding-top) var(--mobile-link-padding-right) var(--mobile-link-padding-bottom) var(--mobile-link-padding-left)}.breakdance .bde-menu-278-100 .breakdance-menu-link-arrow{border-top:var(--link-border);bottom:0;position:absolute;right:0;top:0}.breakdance .bde-menu-278-100 .breakdance-dropdown-floater{transform:none;visibility:visible}.breakdance .bde-menu-278-100 .breakdance-dropdown-body{background-color:var(--link-background-color);border-radius:0;border-top:var(--link-border);box-shadow:none;flex-direction:column}.breakdance .bde-menu-278-100 .breakdance-dropdown--custom .breakdance-dropdown-floater{width:auto}.breakdance .bde-menu-278-100 .breakdance-menu-topbar{align-items:center;display:flex}.breakdance .bde-menu-278-100 .breakdance-menu-toggle{display:flex}}}.breakdance .breakdance-menu-item-278-101{border-radius:10px}.breakdance .breakdance-menu-item-278-102{border-radius:10px}@media (min-width:1120px){.breakdance .bde-menu-custom-dropdown-278-103 .breakdance-dropdown{--dropdown-background-color:#0e0e0e;--dropdown-section-padding:10px 20px 20px}.breakdance .bde-menu-custom-dropdown-278-103 .breakdance-dropdown-body{border-top:1px solid var(--bde-palette-bkon-gold-5);border-bottom:1px solid var(--bde-palette-bkon-gold-5);border-left:1px solid var(--bde-palette-bkon-gold-5);border-right:1px solid var(--bde-palette-bkon-gold-5);border-radius:10px}}.breakdance .bde-menu-custom-dropdown-278-103{line-height:1.7;border-radius:10px}.breakdance .bde-text-link-278-104{color:#fff;font-family:"Montserrat",sans-serif;font-size:18px;text-decoration-style:double;text-decoration-line:none;text-transform:capitalize}.breakdance .bde-text-link-278-104{padding-right:7px;padding-left:7px}.breakdance .bde-text-link-278-105{color:#fff;font-family:"Montserrat",sans-serif;font-size:18px;text-decoration-style:double;text-decoration-line:none;text-transform:capitalize}.breakdance .bde-text-link-278-105{padding-right:7px;padding-left:7px}.breakdance .bde-text-link-278-106{color:#fff;font-family:"Montserrat",sans-serif;font-size:18px;text-decoration-style:double;text-decoration-line:none;text-transform:capitalize}.breakdance .bde-text-link-278-106{padding-right:7px;padding-left:7px}.breakdance .bde-text-link-278-107{color:#fff;font-family:"Montserrat",sans-serif;font-size:18px;text-decoration-style:double;text-decoration-line:none;text-transform:capitalize}.breakdance .bde-text-link-278-107{padding-right:7px;padding-left:7px}.breakdance .bde-text-link-278-108{color:#fff;font-family:"Montserrat",sans-serif;font-size:18px;text-decoration-style:double;text-decoration-line:none;text-transform:capitalize}.breakdance .bde-text-link-278-108{padding-right:7px;padding-left:7px}.breakdance .breakdance-menu-item-278-113{border-radius:10px}.breakdance .breakdance-menu-item-278-128{border-radius:10px}.breakdance .bde-popup-5155-102{background-color:#000000BF;align-items:center;text-align:center;justify-content:center}.breakdance .bde-popup-5155-102 .breakdance-popup{width:30rem;height:55rem;max-height:40rem}.breakdance .bde-popup-5155-102 .breakdance-popup-content{align-items:center;text-align:center;justify-content:center;background:var(--bde-links-color);border-top:2px solid var(--bde-headings-color);border-bottom:2px solid var(--bde-headings-color);border-left:2px solid var(--bde-headings-color);border-right:2px solid var(--bde-headings-color);border-radius:20px;box-shadow:4px 4px 15px 0px var(--bde-background-color);padding-left:30px;padding-right:30px;padding-bottom:0;padding-top:0}.breakdance .bde-popup-5155-102 .breakdance-popup .breakdance-popup-close-button{color:#fff;--closeButtonSize:18px;--closeButtonOutsidePadding:6px;border-radius:24px;padding-left:6px;padding-right:6px;padding-bottom:6px;padding-top:6px;background-color:#0004034F;transform:translate(-3px,3px)}@media (max-width:1119px){.breakdance .bde-popup-5155-102 .breakdance-popup .breakdance-popup-close-button{color:#fff;border-radius:24px;background-color:#0004034F;transform:translate(-3px,3px)}}@media (max-width:1023px){.breakdance .bde-popup-5155-102 .breakdance-popup .breakdance-popup-close-button{color:#fff;border-radius:24px;background-color:#0004034F;transform:translate(-3px,3px)}}@media (max-width:767px){.breakdance .bde-popup-5155-102 .breakdance-popup .breakdance-popup-close-button{color:#fff;border-radius:24px;background-color:#0004034F;transform:translate(-3px,3px)}}@media (max-width:479px){.breakdance .bde-popup-5155-102 .breakdance-popup .breakdance-popup-close-button{color:#fff;border-radius:24px;background-color:#0004034F;transform:translate(-3px,3px)}}.breakdance .bde-text-5155-103{text-align:center;color:var(--bde-background-color);font-size:16px;font-weight:500;margin-bottom:1rem}.breakdance .bde-form-builder-5155-104{margin-top:14px;padding-right:0;padding-left:0}.breakdance .bde-form-builder-5155-104 .breakdance-form-field:nth-child(1){grid-column-start:span 6}.breakdance .bde-form-builder-5155-104 .breakdance-form-field:nth-child(2){grid-column-start:span 2}.breakdance .bde-form-builder-5155-104 .breakdance-form-field:nth-child(3){grid-column-start:span 3}.breakdance .bde-form-builder-5155-104 .breakdance-form-field:nth-child(4){grid-column-start:span 6}.breakdance .bde-form-builder-5155-104 .breakdance-form-field:nth-child(5){grid-column-start:span 6}.breakdance .bde-form-builder-5155-104 .breakdance-form{grid-template-columns:unset}.breakdance .bde-form-builder-5155-104 .breakdance-form.has-breakpoints .breakdance-form-field{grid-column-start:unset}.breakdance .bde-form-builder-5155-104 .breakdance-form .breakdance-form-footer .breakdance-form-button{width:100%}.breakdance .bde-form-builder-5155-104{--bde-form-gap:.4rem;--bde-form-input-background-color:var(--bd-palette-color-4);--bde-form-input-placeholder-color:#666b71;--bde-form-input-focused-background-color:var(--bde-background-color);--bde-form-input-focused-border-color:var(--bde-brand-primary-color);--bde-form-input-border-radius:8px}.breakdance .bde-form-builder-5155-104 .breakdance-form{gap:.4rem}.breakdance .bde-form-builder-5155-104 .breakdance-form .breakdance-form-field__input{background-color:var(--bd-palette-color-4);border-radius:8px}.breakdance .bde-form-builder-5155-104 .breakdance-form-field__label{border:0;clip:rect(0 0 0 0);height:1px;margin:-1px;overflow:hidden;padding:0;position:absolute;width:1px}.breakdance .bde-form-builder-5155-104 .breakdance-form-footer{justify-content:center}.breakdance-form-radio__text{color:#fff;font-weight:400}.breakdance-form-footer{margin-top:20px}@media (max-width:1119px){.breakdance .bde-form-builder-5155-104 .breakdance-form-field__label{border:0;clip:rect(0 0 0 0);height:1px;margin:-1px;overflow:hidden;padding:0;position:absolute;width:1px}}@media (max-width:1023px){.breakdance .bde-form-builder-5155-104 .breakdance-form-field__label{border:0;clip:rect(0 0 0 0);height:1px;margin:-1px;overflow:hidden;padding:0;position:absolute;width:1px}}@media (max-width:767px){.breakdance .bde-form-builder-5155-104 .breakdance-form-field__label{border:0;clip:rect(0 0 0 0);height:1px;margin:-1px;overflow:hidden;padding:0;position:absolute;width:1px}}@media (max-width:479px){.breakdance .bde-form-builder-5155-104 .breakdance-form-field__label{border:0;clip:rect(0 0 0 0);height:1px;margin:-1px;overflow:hidden;padding:0;position:absolute;width:1px}}.breakdance .bde-popup-5090-100{background-color:#000000C9}.breakdance .bde-popup-5090-100 .breakdance-popup{width:400px;height:570px}.breakdance .bde-popup-5090-100 .breakdance-popup-content{gap:0px;justify-content:center;background:var(--bde-palette-bkon-forms-bg-15);border-top:1px solid var(--bde-background-color);border-bottom:1px solid var(--bde-background-color);border-left:1px solid var(--bde-background-color);border-right:1px solid var(--bde-background-color);border-radius:12px;padding-left:0;padding-right:0;padding-bottom:0;padding-top:0}.breakdance .bde-popup-5090-100 .breakdance-popup .breakdance-popup-close-button{color:#0c0c0c;--closeButtonSize:25px}@media (max-width:1119px){.breakdance .bde-popup-5090-100 .breakdance-popup .breakdance-popup-close-button{color:#0c0c0c}}@media (max-width:1023px){.breakdance .bde-popup-5090-100 .breakdance-popup .breakdance-popup-close-button{color:#0c0c0c}}@media (max-width:767px){.breakdance .bde-popup-5090-100 .breakdance-popup .breakdance-popup-close-button{color:#0c0c0c}}@media (max-width:479px){.breakdance .bde-popup-5090-100 .breakdance-popup .breakdance-popup-close-button{color:#0c0c0c}}.breakdance .bde-shortcode-5090-112{padding:0}.breakdance .bde-popup-4962-104{background-color:#000000BF;align-items:center;text-align:center;justify-content:center}.breakdance .bde-popup-4962-104 .breakdance-popup{width:20rem;height:25rem;max-height:25rem}.breakdance .bde-popup-4962-104 .breakdance-popup-content{align-items:center;text-align:center;justify-content:center;background:var(--bde-palette-bkon-vivid-light-blue-14);border-top:2px solid var(--bde-palette-bkon-gold-5);border-bottom:2px solid var(--bde-palette-bkon-gold-5);border-left:2px solid var(--bde-palette-bkon-gold-5);border-right:2px solid var(--bde-palette-bkon-gold-5);border-radius:20px;box-shadow:4px 4px 15px 0px var(--bde-background-color);padding-left:30px;padding-right:30px;padding-bottom:0;padding-top:0}.breakdance .bde-popup-4962-104 .breakdance-popup .breakdance-popup-close-button{color:#fff;--closeButtonSize:18px;--closeButtonOutsidePadding:6px;border-radius:24px;padding-left:6px;padding-right:6px;padding-bottom:6px;padding-top:6px;background-color:#0004034F;transform:translate(-3px,3px)}@media (max-width:1119px){.breakdance .bde-popup-4962-104 .breakdance-popup .breakdance-popup-close-button{color:#fff;border-radius:24px;background-color:#0004034F;transform:translate(-3px,3px)}}@media (max-width:1023px){.breakdance .bde-popup-4962-104 .breakdance-popup .breakdance-popup-close-button{color:#fff;border-radius:24px;background-color:#0004034F;transform:translate(-3px,3px)}}@media (max-width:767px){.breakdance .bde-popup-4962-104 .breakdance-popup .breakdance-popup-close-button{color:#fff;border-radius:24px;background-color:#0004034F;transform:translate(-3px,3px)}}@media (max-width:479px){.breakdance .bde-popup-4962-104 .breakdance-popup .breakdance-popup-close-button{color:#fff;border-radius:24px;background-color:#0004034F;transform:translate(-3px,3px)}}.breakdance .bde-text-4962-113{color:var(--bde-background-color);font-size:16px;font-weight:500;margin-bottom:1rem}.breakdance .bde-form-builder-4962-107{width:300px;padding-right:0;padding-left:0}.breakdance .bde-form-builder-4962-107 .breakdance-form-field:nth-child(1){grid-column-start:span 6}.breakdance .bde-form-builder-4962-107 .breakdance-form-field:nth-child(2){grid-column-start:span 6}.breakdance .bde-form-builder-4962-107 .breakdance-form-field:nth-child(3){grid-column-start:span 6}.breakdance .bde-form-builder-4962-107 .breakdance-form-field:nth-child(4){grid-column-start:span 6}.breakdance .bde-form-builder-4962-107 .breakdance-form{grid-template-columns:unset}.breakdance .bde-form-builder-4962-107 .breakdance-form.has-breakpoints .breakdance-form-field{grid-column-start:unset}.breakdance .bde-form-builder-4962-107 .breakdance-form .breakdance-form-footer .breakdance-form-button{width:100%}.breakdance .bde-form-builder-4962-107{--bde-form-gap:.4rem;--bde-form-input-background-color:var(--bd-palette-color-4);--bde-form-input-placeholder-color:#666b71;--bde-form-input-focused-background-color:var(--bde-background-color);--bde-form-input-focused-border-color:var(--bde-brand-primary-color);--bde-form-input-border-radius:8px}.breakdance .bde-form-builder-4962-107 .breakdance-form{gap:.4rem}.breakdance .bde-form-builder-4962-107 .breakdance-form .breakdance-form-field__input{background-color:var(--bd-palette-color-4);border-radius:8px}.breakdance .bde-form-builder-4962-107 .breakdance-form-field__label{border:0;clip:rect(0 0 0 0);height:1px;margin:-1px;overflow:hidden;padding:0;position:absolute;width:1px}.breakdance .bde-form-builder-4962-107 .breakdance-form-footer{justify-content:center}@media (max-width:1119px){.breakdance .bde-form-builder-4962-107 .breakdance-form-field__label{border:0;clip:rect(0 0 0 0);height:1px;margin:-1px;overflow:hidden;padding:0;position:absolute;width:1px}}@media (max-width:1023px){.breakdance .bde-form-builder-4962-107 .breakdance-form-field__label{border:0;clip:rect(0 0 0 0);height:1px;margin:-1px;overflow:hidden;padding:0;position:absolute;width:1px}}@media (max-width:767px){.breakdance .bde-form-builder-4962-107 .breakdance-form-field__label{border:0;clip:rect(0 0 0 0);height:1px;margin:-1px;overflow:hidden;padding:0;position:absolute;width:1px}}@media (max-width:479px){.breakdance .bde-form-builder-4962-107 .breakdance-form-field__label{border:0;clip:rect(0 0 0 0);height:1px;margin:-1px;overflow:hidden;padding:0;position:absolute;width:1px}}.breakdance .bde-section-320-123{background-image:url(https://beaconsites.ie/wp-content/uploads/2023/08/BeaconSites-website-design-and-maintenence.jpg)}.breakdance .bde-section-320-123>.section-background-overlay{background-color:var(--bde-palette-bkon-blog-header2-10)}
Website Design & Maintenance
Looking For A Professional Website Designer For Your Business Website Design Project?
In today's highly competitive marketplace, a well-designed and user-friendly website has become a crucial element for businesses to succeed and flourish. It serves as your digital storefront, providing a first impression that can make or break potential customer engagements.
At BeaconSites, we understand the significance of a professionally crafted website in driving growth and maximizing online presence.
Learn how a good website designer Can boost your online presence and generate more calls for your business
Here Are A Few Reasons Why You Should Consider BeaconSites As Your Partner To Manage Your Website Design And Digital Marketing Tasks
We believe that every business is unique, and your website should reflect that. Our team of experienced designers and developers works closely with you to understand your specific goals, branding requirements, and target audience.
This enables us to create tailor-made websites that resonate with your business identity and captivate your visitors.
Prices To Fit All Budgets
We understand that businesses, large and small, have to keep a tight rein on budgets. Our website design packages are set to be very affordable for all businesses.
In the digital era with technologies that allow remote working so much easier, and tools for faster designs we are able to design websites at much lower costs for our clients.
But don't let our low cost of entry fool you!
Our website designs can compete with other web design agencies charging much more!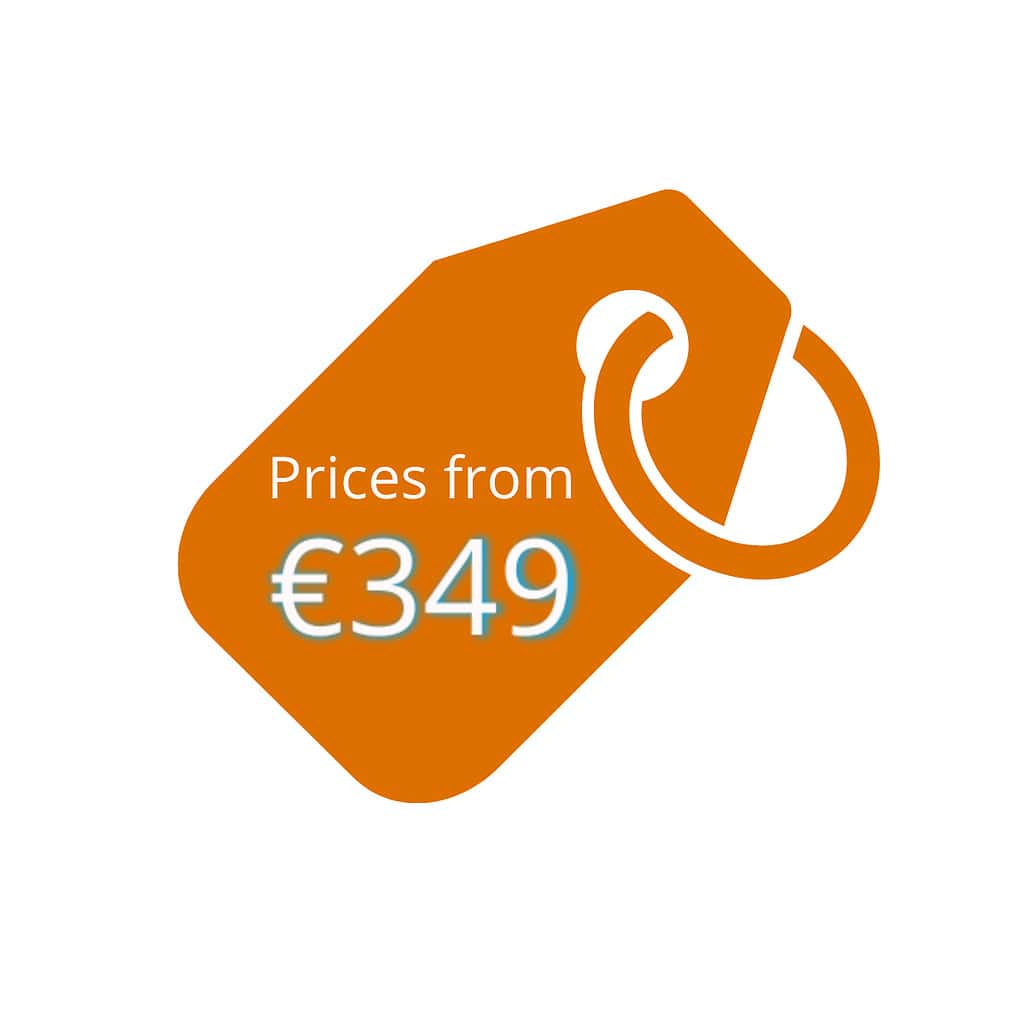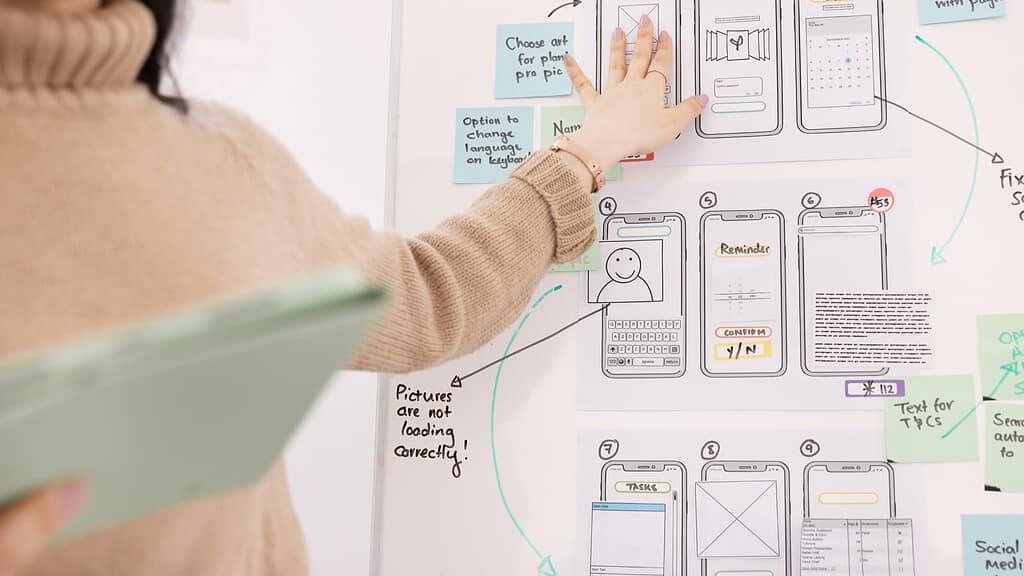 Our expertise lies in crafting intuitive and user-friendly designs that enhance the overall browsing experience. We prioritize functionality and ease of navigation, ensuring that your website is engaging, responsive, and optimized across all devices.
By seamlessly integrating appealing visuals, compelling content, and intuitive interfaces, we drive user engagement and increase the chances of conversion.
Proactive Maintenance
A website is not a one-time project; it requires consistent maintenance to stay up-to-date and secure. Our team provides ongoing support and maintenance services, ensuring that your website remains in peak condition.
We handle security updates, virus and malware scans, performance optimization, content management, and regular backups, allowing you to focus on running your business with peace of mind.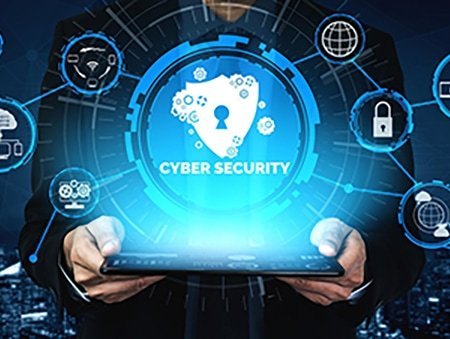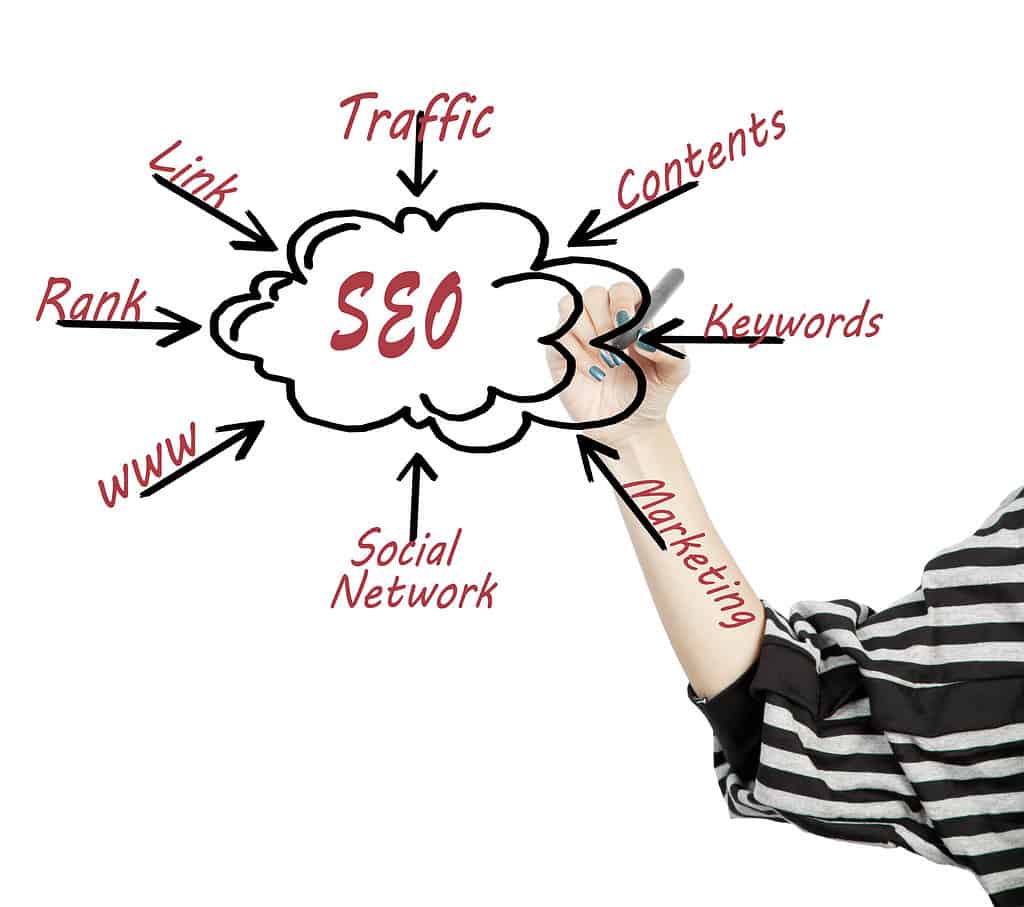 We understand the significance of search engine visibility for your online success. Our team employs proven search engine optimization (SEO) techniques to improve your website's organic rankings.
By optimizing your website's structure, metadata, and content, we increase its visibility, drive organic traffic, and help you reach your target audience more effectively.
Exceptional Customer Service
At BeaconSites, we value strong client relationships. Our team is dedicated to providing unparalleled customer service throughout the entire process. We listen attentively to your needs, promptly address your queries, and ensure that we exceed your expectations at every step. Your satisfaction is our utmost priority.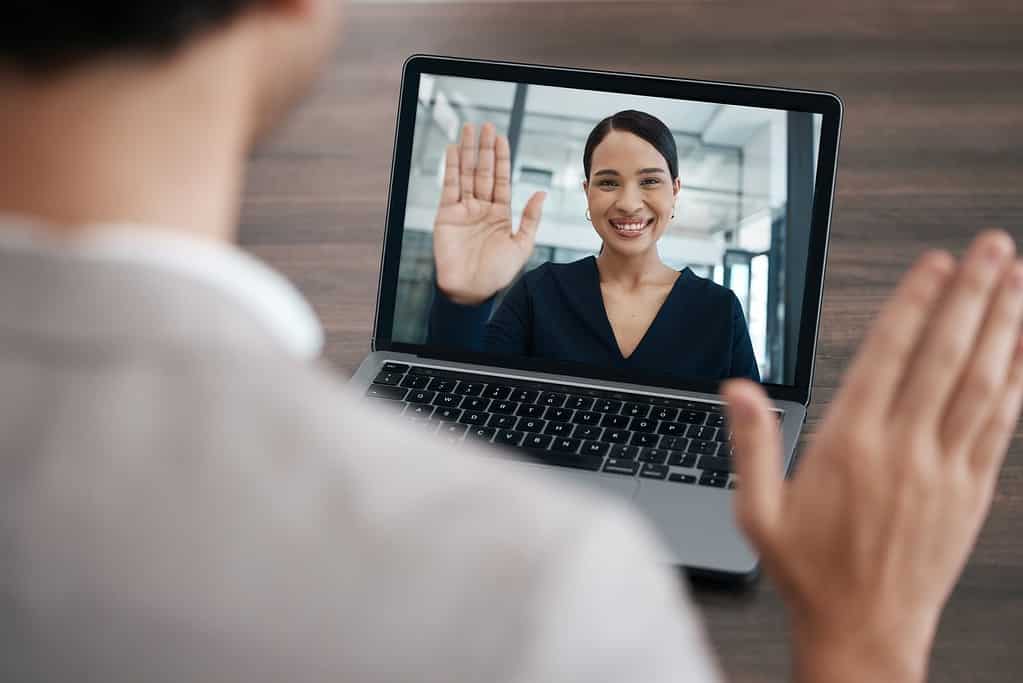 Learn how a good website designer Can boost your online presence and generate more calls for your business
© 2022 Beaconsites. All rights reserved.