');--success-svg-icon:url('data:image/svg+xml;utf8,');--info-svg-icon:url('data:image/svg+xml;utf8,');--chevron-svg-icon:url('data:image/svg+xml;utf8,');--checkbox-svg-icon:url('data:image/svg+xml;utf8,');--radiobutton-svg-icon:url('data:image/svg+xml;utf8,');--show-password-svg-icon:url('data:image/svg+xml;utf8,');--hide-password-svg-icon:url('data:image/svg+xml;utf8,');--error-svg-icon-color:var(--red-500);--success-svg-icon-color:var(--emerald-700);--info-svg-icon-color:var(--sky-500);--chevron-svg-icon-color:var(--grey-900);--checkbox-svg-icon-color:var(--grey-900);--radiobutton-svg-icon-color:var(--grey-900);--show-password-svg-icon-color:var(--grey-900);--hide-password-svg-icon-color:var(--grey-900);--bde-woo-notices__icon-size:16px;--bde-woo-notices__padding:24px;--bde-woo-notices__border-radius:4px;--bde-woo-notices__error-background:var(--red-50);--bde-woo-notices__error-text:var(--red-500);--bde-woo-notices__error-link-text:var(--red-500);--bde-woo-notices__error-link-text-hover:var(--red-500);--bde-woo-notices__info-background:var(--sky-100);--bde-woo-notices__info-text:var(--sky-500);--bde-woo-notices__info-link-text:var(--sky-500);--bde-woo-notices__info-link-text-hover:var(--sky-500);--bde-woo-notices__success-background:var(--emerald-100);--bde-woo-notices__success-text:var(--emerald-700);--bde-woo-notices__success-link-text:var(--emerald-700);--bde-woo-notices__success-link-text-hover:var(--emerald-700);--bde-woo-sale-badge__border-radius:2px;--bde-woo-sale-badge__padding:4px 8px;--bde-woo-ratings__star-color:var(--yellow-500);--bde-woo-ratings__star-size:18px;--bde-woo-ratings__filled-star-svg:url('data:image/svg+xml;utf8,');--bde-woo-ratings__empty-star-svg:url('data:image/svg+xml;utf8,');--bde-woo-product-images__border-radius:4px;--bde-woo-product-images__border-width:0px;--bde-woo-product-images__border-color:var(--grey-300);--bde-woo-wrappers__background-color:var(--white);--bde-woo-wrappers__border-radius:4px;--bde-woo-wrappers__border-color:var(--grey-300);--bde-woo-wrappers__border-width:1px;--bde-woo-wrappers__shadow:rgba(0,0,0,.05) 0 1px 3px,rgba(0,0,0,.05) 0 1px 2px;--bde-woo-tables__header-color:var(--grey-100);--bde-woo-tables__background-color:var(--white);--bde-woo-tables__border-radius:4px;--bde-woo-tables__border-width:1px;--bde-woo-widgets__chip-background-color:transparent;--bde-woo-widgets__chip-background-color-hover:var(--indigo-50);--bde-woo-widgets__chip-text-color:inherit;--bde-woo-widgets__handle-border-color:var(--grey-300);--bde-woo-widgets__handle-background-color:var(--white);--bde-woo-widgets__handle-background-color-hover:var(--white);--bde-woo-widgets__handle-shadow:rgba(0,0,0,.05) 0 1px 3px,rgba(0,0,0,.05) 0 1px 2px;--bde-woo-widgets__handle-shadow-hover:var(--grey-300) 0 0 4px;--bde-woo-widgets__remove-item-from-cart-color:var(--grey-450);--bde-woo-select2__active-item-background-color:var(--indigo-50);--bde-woo-gallery__zoom-icon-shadow:rgba(0,0,0,.05) 0 1px 3px,rgba(0,0,0,.05) 0 1px 2px;--bde-woo-payment-box-background-color:var(--grey-100);--bde-woo-payment-box-border-color:var(--grey-200);--bde-woo-payment-box-border-width:1px;--bde-woo-quicklook-button-icon:url(/wp-content/uploads/breakdance/css/icons/eye.svg);--bde-woo-quicklook-button-background-color:none;--bde-woo-quicklook-button-icon-size:20px;--bde-woo-quicklook-button-backdrop-color:rgba(0,0,0,.15);--bde-woo-quicklook-button-backdrop-opacity:.7;--bde-woo-quicklook-modal-background-color:var(--white);--bde-woo-quicklook-overlay-color:rgba(0,0,0,.7);--bde-woo-quicklook-close-button-size:2em;--bde-woo-quicklook-arrow-size:1em;--bde-woo-quicklook-arrow-color:var(--white);--bde-woo-swatch-space-between-options:10px;--bde-woo-swatch-padding:7px;--bde-woo-swatch-color-width:30px;--bde-woo-swatch-color-height:30px;--bde-woo-swatch-border:1px solid var(--grey-200);--bde-woo-swatch-border-color-hover:var(--grey-400);--bde-woo-swatch-shadow:none;--bde-woo-swatch-shadow-hover:none;--bde-woo-swatch-background:var(--white);--bde-woo-swatch-background-hover:var(--grey-50);--bde-woo-swatch-color-padding:2px;--bde-woo-swatch-tooltip-color:var(--white);--bde-woo-swatch-tooltip-background:var(--grey-900);--bde-woo-swatch-tooltip-padding:7px;--bde-woo-swatch-space-after-label:8px;--bde-woo-responsive__stack:row}:root{--bde-links-color:#2a59c1;--bde-links-color-hover:#2a59c1;--bde-button-primary-background-color:var(--bde-brand-primary-color);--bde-button-primary-background-color-hover:var(--bde-brand-primary-color-hover);--bde-button-secondary-border-color:var(--bde-brand-primary-color);--bde-button-secondary-border-color-hover:var(--bde-brand-primary-color);--bde-button-secondary-text-color:var(--bde-brand-primary-color);--bde-button-secondary-background-color-hover:var(--bde-brand-primary-color);--bde-button-text-text-color:var(--bde-links-color);--bde-button-text-text-color-hover:var(--bde-links-color-hover);--bde-button-font-size:var(--bde-body-font-size);--bde-form-font-size:var(--bde-body-font-size);--bde-form-input-border-top-left-radius:var(--bde-form-input-border-radius);--bde-form-input-border-top-right-radius:var(--bde-form-input-border-radius);--bde-form-input-border-bottom-left-radius:var(--bde-form-input-border-radius);--bde-form-input-border-bottom-right-radius:var(--bde-form-input-border-radius);--bde-form-input-border-top:var(--bde-form-input-border-width) solid var(--bde-form-input-border-color);--bde-form-input-border-right:var(--bde-form-input-border-width) solid var(--bde-form-input-border-color);--bde-form-input-border-bottom:var(--bde-form-input-border-width) solid var(--bde-form-input-border-color);--bde-form-input-border-left:var(--bde-form-input-border-width) solid var(--bde-form-input-border-color);--bde-form-label-color:var(--bde-headings-color);--bde-form-input-focused-border-color:var(--bde-brand-primary-color);--bde-form-input-focused-shadow:var(--bde-brand-primary-color) 0 0 2px;--bde-form-checkbox-selected-color:var(--bde-brand-primary-color);--bde-z-index-lightbox:1100;--bde-z-index-popup:1050;--bde-z-index-modal:1000;--bde-z-index-modal-backdrop:calc(var(--bde-z-index-modal) - 1);--bde-z-index-high:300;--bde-z-index-medium:200;--bde-z-index-low:100;--bde-z-index-sticky:10;--bde-z-index-minicart:var(--bde-z-index-modal);--bde-z-index-minicart-backdrop:var(--bde-z-index-modal-backdrop);--bde-z-index-menu-dropdown:var(--bde-z-index-modal);--bde-z-index-menu-mobile:var(--bde-z-index-modal);--bde-z-index-menu-backdrop:var(--bde-z-index-modal-backdrop);--bde-z-index-search-fullscreen:var(--bde-z-index-modal);--bde-z-index-back-to-top:var(--bde-z-index-high);--bde-z-index-scroll-progress:var(--bde-z-index-high);--bde-z-index-header-sticky:var(--bde-z-index-medium);--bde-z-index-header-overlay:calc(var(--bde-z-index-header-sticky) - 1);--bde-z-index-social-share-buttons:var(--bde-z-index-low);--bde-woo-base-text-color:var(--bde-body-text-color);--bde-woo-base-headings-color:var(--bde-headings-color);--bde-woo-base-primary-color:var(--bde-brand-primary-color);--bde-woo-base-primary-color-hover:var(--bde-brand-primary-color-hover);--bde-woo-base-extra-small-gaps:calc(var(--bde-woo-base-small-gaps)/var(--bde-woo-base-ratio));--bde-woo-base-small-gaps:calc(var(--bde-woo-base-space)/var(--bde-woo-base-ratio));--bde-woo-base-standard-gaps:var(--bde-woo-base-space);--bde-woo-base-medium-gaps:calc(var(--bde-woo-base-space)*var(--bde-woo-base-ratio));--bde-woo-base-big-gaps:calc(var(--bde-woo-base-medium-gaps)*var(--bde-woo-base-ratio));--bde-woo-base-large-gaps:calc(var(--bde-woo-base-big-gaps)*var(--bde-woo-base-ratio));--bde-woo-base-extra-large-gaps:calc(var(--bde-woo-base-large-gaps)*var(--bde-woo-base-ratio));--bde-woo-typography-ratio:var(--bde-font-size-ratio);--bde-woo-typography__size-small:calc(var(--bde-woo-typography__size-standard)/var(--bde-woo-typography-ratio));--bde-woo-typography__size-small-font-family:var(--bde-body-font-family);--bde-woo-typography__size-standard:var(--bde-body-font-size);--bde-woo-typography__size-standard-font-family:var(--bde-body-font-family);--bde-woo-typography__size-medium:calc(var(--bde-woo-typography__size-standard)*var(--bde-woo-typography-ratio));--bde-woo-typography__size-medium-font-family:var(--bde-heading-font-family);--bde-woo-typography__size-large:calc(var(--bde-woo-typography__size-medium)*var(--bde-woo-typography-ratio));--bde-woo-typography__size-large-font-family:var(--bde-heading-font-family);--bde-woo-typography__size-extra-large:calc(var(--bde-woo-typography__size-large)*var(--bde-woo-typography-ratio));--bde-woo-typography__size-extra-large-font-family:var(--bde-heading-font-family);--bde-woo-buttons-and-links__text-link-color:#2a59c1;--bde-woo-buttons-and-links__text-link-color-hover:#2a59c1;--bde-woo-buttons-and-links__nav-link-color:var(--bde-woo-base-text-color);--bde-woo-buttons-and-links__nav-link-color-hover:var(--bde-woo-base-text-on-primary-color);--bde-woo-buttons-and-links__nav-link-color-active:var(--bde-woo-base-primary-color);--bde-woo-forms__spacing-after-label:var(--bde-form-after-label);--bde-woo-forms__spacing-between-fields:var(--bde-form-gap);--bde-woo-forms__spacing-between-columns:var(--bde-woo-base-extra-large-gaps);--bde-woo-forms__labels-color:var(--bde-form-label-color);--bde-woo-forms__inputs-background-color:var(--bde-form-input-background-color);--bde-woo-forms__inputs-text-color:var(--bde-form-text-color);--bde-woo-forms__inputs-placeholder-color:var(--bde-form-input-placeholder-color);--bde-woo-forms__inputs-border-color:var(--bde-form-input-border-color);--bde-woo-forms__inputs-border-width:var(--bde-form-input-border-width);--bde-woo-forms__inputs-border-radius:var(--bde-form-input-border-top-left-radius) var(--bde-form-input-border-top-right-radius) var(--bde-form-input-border-bottom-right-radius) var(--bde-form-input-border-bottom-left-radius);--bde-woo-forms__inputs-background-color-focused:var(--bde-form-input-focused-background-color);--bde-woo-forms__inputs-border-color-focused:var(--bde-form-input-focused-border-color);--bde-woo-forms__inputs-shadow-focused:var(--bde-form-input-focused-shadow);--bde-woo-forms__inputs-shadow:var(--bde-form-input-input-shadow);--bde-woo-forms__inputs-select2-hover-item:var(--bde-woo-base-primary-color);--bde-woo-forms__labels-required-color:var(--bde-form-label-required-color);--bde-woo-forms__labels-required-size:var(--bde-form-label-required-size);--bde-woo-forms__labels-required-nudge-x:var(--bde-form-label-required-nudge-x);--bde-woo-forms__labels-required-nudge-y:var(--bde-form-label-required-nudge-y);--bde-woo-tables__border-color:var(--bde-woo-base-border-color);--bde-woo-sale-badge__background-color:var(--bde-woo-base-primary-color);--bde-woo-sale-badge__text-color:var(--bde-woo-base-text-on-primary-color);--bde-woo-sale-badge__font-weight:var(--bde-woo-typography-font-weight-heavy);--bde-woo-sale-badge__font-size:var(--bde-woo-typography__size-standard);--bde-woo-widgets__chip-text-color-hover:var(--bde-woo-buttons-and-links__text-link-color);--bde-woo-widgets__handle-border-color-hover:var(--bde-woo-base-primary-color);--bde-woo-notices__padding-left:calc(var(--bde-woo-notices__padding) + var(--bde-woo-notices__icon-size) + (var(--bde-woo-notices__icon-size)/2));--bde-woo-quicklook-button-text-color:var(--bde-button-primary-text-color);--bde-woo-quicklook-button-background-color-hover:var(--bde-woo-quicklook-button-background-color);--bde-woo-quicklook-button-icon-spacing:var(--bde-woo-base-standard-gaps);--bde-woo-quicklook-close-button-color:var(--bde-woo-base-headings-color);--bde-woo-quicklook-arrow-color-hover:var(--bde-woo-quicklook-arrow-color);--bde-woo-quicklook-arrow-background-color:var(--bde-brand-primary-color);--bde-woo-quicklook-arrow-background-color-hover:var(--bde-woo-quicklook-arrow-background-color);--bde-woo-swatch-space-between-items:var(--bde-woo-base-medium-gaps);--bde-woo-swatch-background-selected:var(--bde-woo-swatch-background-hover);--bde-woo-swatch-border-color-selected:var(--bde-woo-swatch-border-color-hover);--bde-woo-swatch-shadow-selected:var(--bde-woo-swatch-shadow-hover);--bde-woo-swatch-color-background:var(--bde-woo-swatch-background)}:root{--bde-font-size-ratio:1.25;--bde-base-font-size:1.2rem}.breakdance .button-atom{display:inline-flex;align-items:center;justify-content:center;vertical-align:middle;appearance:none;box-sizing:border-box;margin:0;border:0;padding:0;background-color:transparent;font-size:var(--bde-button-font-size);line-height:var(--bde-button-line-height);transform:translate(0,0);max-width:100%}.breakdance .button-atom--primary{text-align:center;font-weight:var(--bde-button-font-weight);text-decoration:none;padding:var(--bde-button-padding-base);border-radius:var(--bde-button-border-radius);border-width:var(--bde-button-border-width);border-style:solid;border-color:transparent;overflow:hidden}.breakdance .button-atom--primary{color:var(--bde-button-primary-text-color);background:var(--bde-button-primary-background-color);border-color:var(--bde-button-primary-border-color)}.breakdance *,.breakdance *:before,.breakdance *:after{box-sizing:border-box}.breakdance img{max-width:100%;height:auto}.breakdance figure{width:100%;margin-left:0;margin-right:0}.breakdance-rich-text-styles>*:first-child{margin-top:0}.breakdance-global-gradients-sprite{position:absolute;width:0;height:0;overflow:hidden}.breakdance{background-color:var(--bde-background-color);color:var(--bde-body-text-color)}.breakdance h1,.breakdance h2{color:var(--bde-headings-color)}.breakdance a{color:var(--bde-links-color)}.breakdance .button-atom--primary{--bde-button-primary-border-color:var(--bde-background-color);--bde-button-primary-border-color-hover:var(--bde-brand-primary-color);--bde-button-primary-background-color:var(--bde-palette-bkon-gold-5);--bde-button-primary-background-color-hover:var(--bde-palette-bkon-gold-5);--bde-button-primary-text-color:var(--bde-background-color);--bde-button-primary-text-color-hover:var(--bde-background-color);border-radius:12px;border-width:1px;color:var(--bde-background-color);font-size:var(--preset-id-33821294-dfe1-42be-963d-d990af7879f8-font-size);font-family:var(--preset-id-33821294-dfe1-42be-963d-d990af7879f8-font-family);font-weight:var(--preset-id-33821294-dfe1-42be-963d-d990af7879f8-font-weight);line-height:var(--preset-id-33821294-dfe1-42be-963d-d990af7879f8-line-height);padding-top:15px;padding-right:24px;padding-bottom:15px;padding-left:24px}.breakdance{font-family:var(--bde-body-font-family);font-size:var(--bde-body-font-size);color:var(--bde-body-text-color);font-size:16px;font-weight:300;line-height:1.6em;letter-spacing:0px;word-spacing:0px;text-transform:none}.breakdance h1,.breakdance h2{font-family:var(--bde-heading-font-family)}.breakdance h1{font-size:var(--bde-h1-font-size)}.breakdance h2{font-size:var(--bde-h2-font-size)}.breakdance h1,.breakdance h2{color:var(--bde-headings-color)}.breakdance h1{color:var(--bde-headings-color);font-size:2.5rem;font-weight:700;line-height:1.2em;letter-spacing:0px;word-spacing:0px;text-transform:capitalize}.breakdance h2{color:var(--bde-headings-color);font-size:2rem;font-weight:700;line-height:1.2em;letter-spacing:0px;word-spacing:0px;text-transform:capitalize}.breakdance a{color:var(--bde-brand-primary-color);text-decoration-style:solid}:root{--preset-id-33821294-dfe1-42be-963d-d990af7879f8-font-family:"Poppins",sans-serif;--preset-id-33821294-dfe1-42be-963d-d990af7879f8-font-size:16px;--preset-id-33821294-dfe1-42be-963d-d990af7879f8-font-weight:700;--preset-id-33821294-dfe1-42be-963d-d990af7879f8-line-height:1.3em;--preset-id-b8dbe982-292d-4fad-bfa9-69a1dd4f8919-font-size:16px;--preset-id-b8dbe982-292d-4fad-bfa9-69a1dd4f8919-font-weight:300;--preset-id-b8dbe982-292d-4fad-bfa9-69a1dd4f8919-line-height:1.6em;--preset-id-b8dbe982-292d-4fad-bfa9-69a1dd4f8919-letter-spacing:0px;--preset-id-b8dbe982-292d-4fad-bfa9-69a1dd4f8919-word-spacing:0px;--preset-id-b8dbe982-292d-4fad-bfa9-69a1dd4f8919-text-transform:none;--preset-id-2d255132-7d27-4b2d-8bd0-21a42bc087da-font-size:16px;--preset-id-2d255132-7d27-4b2d-8bd0-21a42bc087da-font-weight:600;--preset-id-2d255132-7d27-4b2d-8bd0-21a42bc087da-line-height:1.6em;--preset-id-2d255132-7d27-4b2d-8bd0-21a42bc087da-letter-spacing:0px;--preset-id-70438af8-a321-499e-86aa-2274ba0c8fd8-font-size:16px;--preset-id-70438af8-a321-499e-86aa-2274ba0c8fd8-font-weight:300;--preset-id-70438af8-a321-499e-86aa-2274ba0c8fd8-font-style:italic;--preset-id-70438af8-a321-499e-86aa-2274ba0c8fd8-line-height:1.6em;--preset-id-70438af8-a321-499e-86aa-2274ba0c8fd8-letter-spacing:0px;--preset-id-70438af8-a321-499e-86aa-2274ba0c8fd8-word-spacing:0px;--preset-id-080b6030-c48e-42c2-8ac4-e765c5c69f20-font-size:clamp(36px,5vw,52px);--preset-id-080b6030-c48e-42c2-8ac4-e765c5c69f20-font-weight:700;--preset-id-080b6030-c48e-42c2-8ac4-e765c5c69f20-line-height:1.2em;--preset-id-080b6030-c48e-42c2-8ac4-e765c5c69f20-letter-spacing:0px;--preset-id-080b6030-c48e-42c2-8ac4-e765c5c69f20-word-spacing:0px;--preset-id-080b6030-c48e-42c2-8ac4-e765c5c69f20-text-transform:capitalize;--preset-id-f7a32cf8-8f90-4af6-95c0-935ec6713daa-font-size:clamp(32px,4vw,44px);--preset-id-f7a32cf8-8f90-4af6-95c0-935ec6713daa-font-weight:700;--preset-id-f7a32cf8-8f90-4af6-95c0-935ec6713daa-line-height:1.2em;--preset-id-f7a32cf8-8f90-4af6-95c0-935ec6713daa-letter-spacing:0px;--preset-id-f7a32cf8-8f90-4af6-95c0-935ec6713daa-word-spacing:0px;--preset-id-f7a32cf8-8f90-4af6-95c0-935ec6713daa-text-transform:capitalize;--preset-id-9426f099-f93c-4b36-bdc3-61c28d5e2de9-font-size:clamp(24px,3vw,28px);--preset-id-9426f099-f93c-4b36-bdc3-61c28d5e2de9-font-weight:700;--preset-id-9426f099-f93c-4b36-bdc3-61c28d5e2de9-line-height:1.2em;--preset-id-9426f099-f93c-4b36-bdc3-61c28d5e2de9-letter-spacing:0px;--preset-id-9426f099-f93c-4b36-bdc3-61c28d5e2de9-word-spacing:0px;--preset-id-9426f099-f93c-4b36-bdc3-61c28d5e2de9-text-transform:capitalize;--preset-id-60259e0e-4181-481c-a966-be9dc7748b4c-font-family:"Poppins",sans-serif;--preset-id-60259e0e-4181-481c-a966-be9dc7748b4c-font-size:20px;--preset-id-60259e0e-4181-481c-a966-be9dc7748b4c-font-weight:200;--preset-id-60259e0e-4181-481c-a966-be9dc7748b4c-line-height:1.4em;--preset-id-60259e0e-4181-481c-a966-be9dc7748b4c-letter-spacing:0px;--preset-id-60259e0e-4181-481c-a966-be9dc7748b4c-word-spacing:0px;--preset-id-bcdd0896-aff2-47d9-8e64-a3a7a6712ca5-font-size:16px;--preset-id-bcdd0896-aff2-47d9-8e64-a3a7a6712ca5-font-weight:600;--preset-id-bcdd0896-aff2-47d9-8e64-a3a7a6712ca5-line-height:1.4em;--preset-id-bcdd0896-aff2-47d9-8e64-a3a7a6712ca5-letter-spacing:3px;--preset-id-bcdd0896-aff2-47d9-8e64-a3a7a6712ca5-word-spacing:0px;--preset-id-bcdd0896-aff2-47d9-8e64-a3a7a6712ca5-text-transform:uppercase;--preset-id-e0c898a3-b956-47ca-bd7e-ce095b5bbd62-font-size:14px;--preset-id-e0c898a3-b956-47ca-bd7e-ce095b5bbd62-font-weight:300;--preset-id-e0c898a3-b956-47ca-bd7e-ce095b5bbd62-line-height:1.4em;--preset-id-e0c898a3-b956-47ca-bd7e-ce095b5bbd62-letter-spacing:0px;--preset-id-e0c898a3-b956-47ca-bd7e-ce095b5bbd62-word-spacing:0px;--preset-id-e0c898a3-b956-47ca-bd7e-ce095b5bbd62-text-transform:none;--preset-id-36bd4b7e-86d2-4916-a71b-330fe96973d1-font-family:"Montserrat",sans-serif;--preset-id-36bd4b7e-86d2-4916-a71b-330fe96973d1-font-size:16px;--preset-id-36bd4b7e-86d2-4916-a71b-330fe96973d1-font-weight:500;--preset-id-990312ed-7478-402d-9b6c-d17a2ff34e2e-font-size:18px;--preset-id-990312ed-7478-402d-9b6c-d17a2ff34e2e-font-weight:600;--preset-id-73e317e0-79aa-49d9-aea4-89cafde8e84c-font-size:50px;--preset-id-73e317e0-79aa-49d9-aea4-89cafde8e84c-font-weight:700}:root{--bde-form-input-padding-top:12px;--bde-form-input-padding-right:12px;--bde-form-input-padding-bottom:12px;--bde-form-input-padding-left:12px}:root{--bde-section-width:100%;--bde-section-vertical-padding:80px;--bde-section-horizontal-padding:40px;--bde-column-gap:40px}@media (max-width:1119px){.breakdance-global-gradients-sprite{position:absolute;width:0;height:0;overflow:hidden}.breakdance{font-family:var(--bde-body-font-family);font-size:var(--bde-body-font-size)}}@media (max-width:1023px){.breakdance-global-gradients-sprite{position:absolute;width:0;height:0;overflow:hidden}.breakdance{font-family:var(--bde-body-font-family);font-size:var(--bde-body-font-size)}}@media (max-width:767px){.breakdance-global-gradients-sprite{position:absolute;width:0;height:0;overflow:hidden}.breakdance{font-family:var(--bde-body-font-family);font-size:var(--bde-body-font-size)}}@media (max-width:479px){.breakdance-global-gradients-sprite{position:absolute;width:0;height:0;overflow:hidden}.breakdance{font-family:var(--bde-body-font-family);font-size:var(--bde-body-font-size)}}.breakdance .bde-section-320-123 .section-container{align-items:center;text-align:center;justify-content:center}.breakdance .bde-section-320-123>.section-background-overlay{background-color:var(--bde-palette-bkon-blog-header2-10)}.breakdance .bde-section-320-123 .section-container{height:28rem}.breakdance .bde-section-320-123{margin-top:0}.breakdance .bde-heading-320-131{color:var(--bde-background-color);font-size:50px;font-weight:700;text-shadow:5px 5px 3px #00000025;-webkit-text-stroke-color:var(--bde-palette-bkon-gold-5);-webkit-text-stroke-width:1px;margin-top:6.5rem;margin-bottom:auto}@media (max-width:479px){.breakdance .bde-heading-320-131{font-size:36px}}.breakdance .bde-section-320-130 .section-container{align-items:center;text-align:center;justify-content:flex-start}.breakdance .bde-section-320-130 .section-shape-divider-wrapper--1 .section-shape-divider svg{color:var(--bde-palette-bkon-gold-5);height:65px;transform:scaleY(-1);z-index:1}.breakdance .bde-section-320-130 .section-shape-divider-wrapper--1 .section-shape-divider path{color:var(--bde-palette-bkon-gold-5)}.breakdance .bde-section-320-130 .section-shape-divider-wrapper--2 .section-shape-divider svg{color:#0a0a0a;height:60px;transform:scaleY(-1);z-index:1}.breakdance .bde-section-320-130 .section-shape-divider-wrapper--2 .section-shape-divider path{color:#0a0a0a}@media (max-width:479px){.breakdance .bde-section-320-130 .section-container{padding-left:0;padding-right:0}}.breakdance .bde-div-320-132{width:78rem}.breakdance .bde-columns-320-134{--columnCount:2;--bde-column-gap:1em}@media (max-width:1119px){.breakdance .bde-columns-320-134{--columnCount:2}.breakdance .bde-columns-320-134.bde-columns{flex-direction:column;flex-wrap:nowrap}.breakdance .bde-columns-320-134.bde-columns>.bde-column{width:100%}}@media (max-width:1023px){.breakdance .bde-columns-320-134{--columnCount:2}}@media (max-width:767px){.breakdance .bde-columns-320-134{--columnCount:2}}@media (max-width:479px){.breakdance .bde-columns-320-134{--columnCount:2}}.breakdance .bde-column-320-135{--column-width:75%}.breakdance .bde-rich-text-320-102 p{font-family:"Montserrat",sans-serif;font-size:18px;font-weight:400}.breakdance .bde-rich-text-320-102{margin-right:auto;margin-left:auto;padding-right:20px;padding-left:20px}.breakdance .bde-column-320-136{--column-width:25%}.breakdance .bde-wp-widget-320-137{position:sticky;top:11rem}.breakdance .bde-header-builder-24-100{background:var(--bde-palette-bkon-blended-logo-black-11);--bde-header-width:79rem}.breakdance .bde-header-builder-24-100 .bde-header-builder__container{padding-bottom:10px;padding-top:10px}@media screen and (max-width:600px){.breakdance .bde-header-builder{--wp-admin--admin-bar--height:0px}}.breakdance .bde-header-builder-24-100{margin-bottom:0}.breakdance .bde-globalblock-24-147{display:inline-block;position:static;border-top:none var(--bde-palette-bkon-gold-5);border-bottom:none var(--bde-palette-bkon-gold-5);border-left:none var(--bde-palette-bkon-gold-5);border-right:none var(--bde-palette-bkon-gold-5)}@media (max-width:479px){.breakdance .bde-menu-278-100 .breakdance-menu{--menu-background:var(--bde-background-color);--mobile-offcanvas-width:350px;--links-gap:0}.breakdance .bde-menu-278-100 .breakdance-menu{--dropdown-link-icon-display:none;--dropdown-link-description-display:none;--dropdown-links-gap:var(--gap-none)}.breakdance .bde-menu-278-100 .breakdance-menu-list{align-items:stretch;background-color:var(--menu-background);display:none;flex-direction:column;left:var(--mobile-offset-x);max-height:var(--menu-max-height);overflow-y:auto;position:absolute;top:var(--mobile-offset-y,100%);width:100vw;z-index:var(--bde-z-index-menu-mobile)}.breakdance .bde-menu-278-100 .breakdance-menu-list>:last-child{border-bottom:var(--link-border)}.breakdance .bde-menu-278-100 .breakdance-menu .breakdance-menu-link{border-top:var(--link-border);outline-offset:-1px;padding:var(--mobile-link-padding-top) var(--mobile-link-padding-right) var(--mobile-link-padding-bottom) var(--mobile-link-padding-left)}.breakdance .bde-menu-278-100 .breakdance-menu-link-arrow{border-top:var(--link-border);bottom:0;position:absolute;right:0;top:0}.breakdance .bde-menu-278-100 .breakdance-dropdown-floater{transform:none;visibility:visible}.breakdance .bde-menu-278-100 .breakdance-dropdown-body{background-color:var(--link-background-color);border-radius:0;border-top:var(--link-border);box-shadow:none;flex-direction:column}.breakdance .bde-menu-278-100 .breakdance-dropdown--custom .breakdance-dropdown-floater{width:auto}.breakdance .bde-menu-278-100 .breakdance-menu-topbar{align-items:center;display:flex}.breakdance .bde-menu-278-100 .breakdance-menu-toggle{display:flex}}@media (min-width:480px){.breakdance .bde-menu-278-100 .breakdance-menu{--link-color:#fff}.breakdance .bde-menu-278-100 .breakdance-menu-link{color:#fff;font-family:"Montserrat",sans-serif;font-size:16px;text-transform:uppercase}}.breakdance .bde-menu-278-100{background-color:var(--bde-palette-menu-color-6)}@media (max-width:1119px){@media (max-width:479px){.breakdance .bde-menu-278-100 .breakdance-menu{--menu-background:var(--bde-background-color);--mobile-offcanvas-width:350px;--links-gap:0}.breakdance .bde-menu-278-100 .breakdance-menu{--dropdown-link-icon-display:none;--dropdown-link-description-display:none;--dropdown-links-gap:var(--gap-none)}.breakdance .bde-menu-278-100 .breakdance-menu-list{align-items:stretch;background-color:var(--menu-background);display:none;flex-direction:column;left:var(--mobile-offset-x);max-height:var(--menu-max-height);overflow-y:auto;position:absolute;top:var(--mobile-offset-y,100%);width:100vw;z-index:var(--bde-z-index-menu-mobile)}.breakdance .bde-menu-278-100 .breakdance-menu-list>:last-child{border-bottom:var(--link-border)}.breakdance .bde-menu-278-100 .breakdance-menu .breakdance-menu-link{border-top:var(--link-border);outline-offset:-1px;padding:var(--mobile-link-padding-top) var(--mobile-link-padding-right) var(--mobile-link-padding-bottom) var(--mobile-link-padding-left)}.breakdance .bde-menu-278-100 .breakdance-menu-link-arrow{border-top:var(--link-border);bottom:0;position:absolute;right:0;top:0}.breakdance .bde-menu-278-100 .breakdance-dropdown-floater{transform:none;visibility:visible}.breakdance .bde-menu-278-100 .breakdance-dropdown-body{background-color:var(--link-background-color);border-radius:0;border-top:var(--link-border);box-shadow:none;flex-direction:column}.breakdance .bde-menu-278-100 .breakdance-dropdown--custom .breakdance-dropdown-floater{width:auto}.breakdance .bde-menu-278-100 .breakdance-menu-topbar{align-items:center;display:flex}.breakdance .bde-menu-278-100 .breakdance-menu-toggle{display:flex}}}@media (max-width:1023px){@media (max-width:479px){.breakdance .bde-menu-278-100 .breakdance-menu{--menu-background:var(--bde-background-color);--mobile-offcanvas-width:350px;--links-gap:0}.breakdance .bde-menu-278-100 .breakdance-menu{--dropdown-link-icon-display:none;--dropdown-link-description-display:none;--dropdown-links-gap:var(--gap-none)}.breakdance .bde-menu-278-100 .breakdance-menu-list{align-items:stretch;background-color:var(--menu-background);display:none;flex-direction:column;left:var(--mobile-offset-x);max-height:var(--menu-max-height);overflow-y:auto;position:absolute;top:var(--mobile-offset-y,100%);width:100vw;z-index:var(--bde-z-index-menu-mobile)}.breakdance .bde-menu-278-100 .breakdance-menu-list>:last-child{border-bottom:var(--link-border)}.breakdance .bde-menu-278-100 .breakdance-menu .breakdance-menu-link{border-top:var(--link-border);outline-offset:-1px;padding:var(--mobile-link-padding-top) var(--mobile-link-padding-right) var(--mobile-link-padding-bottom) var(--mobile-link-padding-left)}.breakdance .bde-menu-278-100 .breakdance-menu-link-arrow{border-top:var(--link-border);bottom:0;position:absolute;right:0;top:0}.breakdance .bde-menu-278-100 .breakdance-dropdown-floater{transform:none;visibility:visible}.breakdance .bde-menu-278-100 .breakdance-dropdown-body{background-color:var(--link-background-color);border-radius:0;border-top:var(--link-border);box-shadow:none;flex-direction:column}.breakdance .bde-menu-278-100 .breakdance-dropdown--custom .breakdance-dropdown-floater{width:auto}.breakdance .bde-menu-278-100 .breakdance-menu-topbar{align-items:center;display:flex}.breakdance .bde-menu-278-100 .breakdance-menu-toggle{display:flex}}}@media (max-width:767px){@media (max-width:479px){.breakdance .bde-menu-278-100 .breakdance-menu{--menu-background:var(--bde-background-color);--mobile-offcanvas-width:350px;--links-gap:0}.breakdance .bde-menu-278-100 .breakdance-menu{--dropdown-link-icon-display:none;--dropdown-link-description-display:none;--dropdown-links-gap:var(--gap-none)}.breakdance .bde-menu-278-100 .breakdance-menu-list{align-items:stretch;background-color:var(--menu-background);display:none;flex-direction:column;left:var(--mobile-offset-x);max-height:var(--menu-max-height);overflow-y:auto;position:absolute;top:var(--mobile-offset-y,100%);width:100vw;z-index:var(--bde-z-index-menu-mobile)}.breakdance .bde-menu-278-100 .breakdance-menu-list>:last-child{border-bottom:var(--link-border)}.breakdance .bde-menu-278-100 .breakdance-menu .breakdance-menu-link{border-top:var(--link-border);outline-offset:-1px;padding:var(--mobile-link-padding-top) var(--mobile-link-padding-right) var(--mobile-link-padding-bottom) var(--mobile-link-padding-left)}.breakdance .bde-menu-278-100 .breakdance-menu-link-arrow{border-top:var(--link-border);bottom:0;position:absolute;right:0;top:0}.breakdance .bde-menu-278-100 .breakdance-dropdown-floater{transform:none;visibility:visible}.breakdance .bde-menu-278-100 .breakdance-dropdown-body{background-color:var(--link-background-color);border-radius:0;border-top:var(--link-border);box-shadow:none;flex-direction:column}.breakdance .bde-menu-278-100 .breakdance-dropdown--custom .breakdance-dropdown-floater{width:auto}.breakdance .bde-menu-278-100 .breakdance-menu-topbar{align-items:center;display:flex}.breakdance .bde-menu-278-100 .breakdance-menu-toggle{display:flex}}}@media (max-width:479px){@media (max-width:479px){.breakdance .bde-menu-278-100 .breakdance-menu{--menu-background:var(--bde-background-color);--mobile-offcanvas-width:350px;--links-gap:0}.breakdance .bde-menu-278-100 .breakdance-menu{--dropdown-link-icon-display:none;--dropdown-link-description-display:none;--dropdown-links-gap:var(--gap-none)}.breakdance .bde-menu-278-100 .breakdance-menu-list{align-items:stretch;background-color:var(--menu-background);display:none;flex-direction:column;left:var(--mobile-offset-x);max-height:var(--menu-max-height);overflow-y:auto;position:absolute;top:var(--mobile-offset-y,100%);width:100vw;z-index:var(--bde-z-index-menu-mobile)}.breakdance .bde-menu-278-100 .breakdance-menu-list>:last-child{border-bottom:var(--link-border)}.breakdance .bde-menu-278-100 .breakdance-menu .breakdance-menu-link{border-top:var(--link-border);outline-offset:-1px;padding:var(--mobile-link-padding-top) var(--mobile-link-padding-right) var(--mobile-link-padding-bottom) var(--mobile-link-padding-left)}.breakdance .bde-menu-278-100 .breakdance-menu-link-arrow{border-top:var(--link-border);bottom:0;position:absolute;right:0;top:0}.breakdance .bde-menu-278-100 .breakdance-dropdown-floater{transform:none;visibility:visible}.breakdance .bde-menu-278-100 .breakdance-dropdown-body{background-color:var(--link-background-color);border-radius:0;border-top:var(--link-border);box-shadow:none;flex-direction:column}.breakdance .bde-menu-278-100 .breakdance-dropdown--custom .breakdance-dropdown-floater{width:auto}.breakdance .bde-menu-278-100 .breakdance-menu-topbar{align-items:center;display:flex}.breakdance .bde-menu-278-100 .breakdance-menu-toggle{display:flex}}}.breakdance .breakdance-menu-item-278-101{border-radius:10px}.breakdance .breakdance-menu-item-278-102{border-radius:10px}@media (min-width:1120px){.breakdance .bde-menu-custom-dropdown-278-103 .breakdance-dropdown{--dropdown-background-color:#0e0e0e;--dropdown-section-padding:10px 20px 20px}.breakdance .bde-menu-custom-dropdown-278-103 .breakdance-dropdown-body{border-top:1px solid var(--bde-palette-bkon-gold-5);border-bottom:1px solid var(--bde-palette-bkon-gold-5);border-left:1px solid var(--bde-palette-bkon-gold-5);border-right:1px solid var(--bde-palette-bkon-gold-5);border-radius:10px}}.breakdance .bde-menu-custom-dropdown-278-103{line-height:1.7;border-radius:10px}.breakdance .bde-text-link-278-104{color:#fff;font-family:"Montserrat",sans-serif;font-size:18px;text-decoration-style:double;text-decoration-line:none;text-transform:capitalize}.breakdance .bde-text-link-278-104{padding-right:7px;padding-left:7px}.breakdance .bde-text-link-278-105{color:#fff;font-family:"Montserrat",sans-serif;font-size:18px;text-decoration-style:double;text-decoration-line:none;text-transform:capitalize}.breakdance .bde-text-link-278-105{padding-right:7px;padding-left:7px}.breakdance .bde-text-link-278-106{color:#fff;font-family:"Montserrat",sans-serif;font-size:18px;text-decoration-style:double;text-decoration-line:none;text-transform:capitalize}.breakdance .bde-text-link-278-106{padding-right:7px;padding-left:7px}.breakdance .bde-text-link-278-107{color:#fff;font-family:"Montserrat",sans-serif;font-size:18px;text-decoration-style:double;text-decoration-line:none;text-transform:capitalize}.breakdance .bde-text-link-278-107{padding-right:7px;padding-left:7px}.breakdance .bde-text-link-278-108{color:#fff;font-family:"Montserrat",sans-serif;font-size:18px;text-decoration-style:double;text-decoration-line:none;text-transform:capitalize}.breakdance .bde-text-link-278-108{padding-right:7px;padding-left:7px}.breakdance .breakdance-menu-item-278-113{border-radius:10px}.breakdance .breakdance-menu-item-278-128{border-radius:10px}.breakdance .bde-popup-5155-102{background-color:#000000BF;align-items:center;text-align:center;justify-content:center}.breakdance .bde-popup-5155-102 .breakdance-popup{width:30rem;height:55rem;max-height:40rem}.breakdance .bde-popup-5155-102 .breakdance-popup-content{align-items:center;text-align:center;justify-content:center;background:var(--bde-links-color);border-top:2px solid var(--bde-headings-color);border-bottom:2px solid var(--bde-headings-color);border-left:2px solid var(--bde-headings-color);border-right:2px solid var(--bde-headings-color);border-radius:20px;box-shadow:4px 4px 15px 0px var(--bde-background-color);padding-left:30px;padding-right:30px;padding-bottom:0;padding-top:0}.breakdance .bde-popup-5155-102 .breakdance-popup .breakdance-popup-close-button{color:#fff;--closeButtonSize:18px;--closeButtonOutsidePadding:6px;border-radius:24px;padding-left:6px;padding-right:6px;padding-bottom:6px;padding-top:6px;background-color:#0004034F;transform:translate(-3px,3px)}@media (max-width:1119px){.breakdance .bde-popup-5155-102 .breakdance-popup .breakdance-popup-close-button{color:#fff;border-radius:24px;background-color:#0004034F;transform:translate(-3px,3px)}}@media (max-width:1023px){.breakdance .bde-popup-5155-102 .breakdance-popup .breakdance-popup-close-button{color:#fff;border-radius:24px;background-color:#0004034F;transform:translate(-3px,3px)}}@media (max-width:767px){.breakdance .bde-popup-5155-102 .breakdance-popup .breakdance-popup-close-button{color:#fff;border-radius:24px;background-color:#0004034F;transform:translate(-3px,3px)}}@media (max-width:479px){.breakdance .bde-popup-5155-102 .breakdance-popup .breakdance-popup-close-button{color:#fff;border-radius:24px;background-color:#0004034F;transform:translate(-3px,3px)}}.breakdance .bde-text-5155-103{text-align:center;color:var(--bde-background-color);font-size:16px;font-weight:500;margin-bottom:1rem}.breakdance .bde-form-builder-5155-104{margin-top:14px;padding-right:0;padding-left:0}.breakdance .bde-form-builder-5155-104 .breakdance-form-field:nth-child(1){grid-column-start:span 6}.breakdance .bde-form-builder-5155-104 .breakdance-form-field:nth-child(2){grid-column-start:span 2}.breakdance .bde-form-builder-5155-104 .breakdance-form-field:nth-child(3){grid-column-start:span 3}.breakdance .bde-form-builder-5155-104 .breakdance-form-field:nth-child(4){grid-column-start:span 6}.breakdance .bde-form-builder-5155-104 .breakdance-form-field:nth-child(5){grid-column-start:span 6}.breakdance .bde-form-builder-5155-104 .breakdance-form{grid-template-columns:unset}.breakdance .bde-form-builder-5155-104 .breakdance-form.has-breakpoints .breakdance-form-field{grid-column-start:unset}.breakdance .bde-form-builder-5155-104 .breakdance-form .breakdance-form-footer .breakdance-form-button{width:100%}.breakdance .bde-form-builder-5155-104{--bde-form-gap:.4rem;--bde-form-input-background-color:var(--bd-palette-color-4);--bde-form-input-placeholder-color:#666b71;--bde-form-input-focused-background-color:var(--bde-background-color);--bde-form-input-focused-border-color:var(--bde-brand-primary-color);--bde-form-input-border-radius:8px}.breakdance .bde-form-builder-5155-104 .breakdance-form{gap:.4rem}.breakdance .bde-form-builder-5155-104 .breakdance-form .breakdance-form-field__input{background-color:var(--bd-palette-color-4);border-radius:8px}.breakdance .bde-form-builder-5155-104 .breakdance-form-field__label{border:0;clip:rect(0 0 0 0);height:1px;margin:-1px;overflow:hidden;padding:0;position:absolute;width:1px}.breakdance .bde-form-builder-5155-104 .breakdance-form-footer{justify-content:center}.breakdance-form-radio__text{color:#fff;font-weight:400}.breakdance-form-footer{margin-top:20px}@media (max-width:1119px){.breakdance .bde-form-builder-5155-104 .breakdance-form-field__label{border:0;clip:rect(0 0 0 0);height:1px;margin:-1px;overflow:hidden;padding:0;position:absolute;width:1px}}@media (max-width:1023px){.breakdance .bde-form-builder-5155-104 .breakdance-form-field__label{border:0;clip:rect(0 0 0 0);height:1px;margin:-1px;overflow:hidden;padding:0;position:absolute;width:1px}}@media (max-width:767px){.breakdance .bde-form-builder-5155-104 .breakdance-form-field__label{border:0;clip:rect(0 0 0 0);height:1px;margin:-1px;overflow:hidden;padding:0;position:absolute;width:1px}}@media (max-width:479px){.breakdance .bde-form-builder-5155-104 .breakdance-form-field__label{border:0;clip:rect(0 0 0 0);height:1px;margin:-1px;overflow:hidden;padding:0;position:absolute;width:1px}}.breakdance .bde-popup-5090-100{background-color:#000000C9}.breakdance .bde-popup-5090-100 .breakdance-popup{width:400px;height:570px}.breakdance .bde-popup-5090-100 .breakdance-popup-content{gap:0px;justify-content:center;background:var(--bde-palette-bkon-forms-bg-15);border-top:1px solid var(--bde-background-color);border-bottom:1px solid var(--bde-background-color);border-left:1px solid var(--bde-background-color);border-right:1px solid var(--bde-background-color);border-radius:12px;padding-left:0;padding-right:0;padding-bottom:0;padding-top:0}.breakdance .bde-popup-5090-100 .breakdance-popup .breakdance-popup-close-button{color:#0c0c0c;--closeButtonSize:25px}@media (max-width:1119px){.breakdance .bde-popup-5090-100 .breakdance-popup .breakdance-popup-close-button{color:#0c0c0c}}@media (max-width:1023px){.breakdance .bde-popup-5090-100 .breakdance-popup .breakdance-popup-close-button{color:#0c0c0c}}@media (max-width:767px){.breakdance .bde-popup-5090-100 .breakdance-popup .breakdance-popup-close-button{color:#0c0c0c}}@media (max-width:479px){.breakdance .bde-popup-5090-100 .breakdance-popup .breakdance-popup-close-button{color:#0c0c0c}}.breakdance .bde-shortcode-5090-112{padding:0}.breakdance .bde-popup-4962-104{background-color:#000000BF;align-items:center;text-align:center;justify-content:center}.breakdance .bde-popup-4962-104 .breakdance-popup{width:20rem;height:25rem;max-height:25rem}.breakdance .bde-popup-4962-104 .breakdance-popup-content{align-items:center;text-align:center;justify-content:center;background:var(--bde-palette-bkon-vivid-light-blue-14);border-top:2px solid var(--bde-palette-bkon-gold-5);border-bottom:2px solid var(--bde-palette-bkon-gold-5);border-left:2px solid var(--bde-palette-bkon-gold-5);border-right:2px solid var(--bde-palette-bkon-gold-5);border-radius:20px;box-shadow:4px 4px 15px 0px var(--bde-background-color);padding-left:30px;padding-right:30px;padding-bottom:0;padding-top:0}.breakdance .bde-popup-4962-104 .breakdance-popup .breakdance-popup-close-button{color:#fff;--closeButtonSize:18px;--closeButtonOutsidePadding:6px;border-radius:24px;padding-left:6px;padding-right:6px;padding-bottom:6px;padding-top:6px;background-color:#0004034F;transform:translate(-3px,3px)}@media (max-width:1119px){.breakdance .bde-popup-4962-104 .breakdance-popup .breakdance-popup-close-button{color:#fff;border-radius:24px;background-color:#0004034F;transform:translate(-3px,3px)}}@media (max-width:1023px){.breakdance .bde-popup-4962-104 .breakdance-popup .breakdance-popup-close-button{color:#fff;border-radius:24px;background-color:#0004034F;transform:translate(-3px,3px)}}@media (max-width:767px){.breakdance .bde-popup-4962-104 .breakdance-popup .breakdance-popup-close-button{color:#fff;border-radius:24px;background-color:#0004034F;transform:translate(-3px,3px)}}@media (max-width:479px){.breakdance .bde-popup-4962-104 .breakdance-popup .breakdance-popup-close-button{color:#fff;border-radius:24px;background-color:#0004034F;transform:translate(-3px,3px)}}.breakdance .bde-text-4962-113{color:var(--bde-background-color);font-size:16px;font-weight:500;margin-bottom:1rem}.breakdance .bde-form-builder-4962-107{width:300px;padding-right:0;padding-left:0}.breakdance .bde-form-builder-4962-107 .breakdance-form-field:nth-child(1){grid-column-start:span 6}.breakdance .bde-form-builder-4962-107 .breakdance-form-field:nth-child(2){grid-column-start:span 6}.breakdance .bde-form-builder-4962-107 .breakdance-form-field:nth-child(3){grid-column-start:span 6}.breakdance .bde-form-builder-4962-107 .breakdance-form-field:nth-child(4){grid-column-start:span 6}.breakdance .bde-form-builder-4962-107 .breakdance-form{grid-template-columns:unset}.breakdance .bde-form-builder-4962-107 .breakdance-form.has-breakpoints .breakdance-form-field{grid-column-start:unset}.breakdance .bde-form-builder-4962-107 .breakdance-form .breakdance-form-footer .breakdance-form-button{width:100%}.breakdance .bde-form-builder-4962-107{--bde-form-gap:.4rem;--bde-form-input-background-color:var(--bd-palette-color-4);--bde-form-input-placeholder-color:#666b71;--bde-form-input-focused-background-color:var(--bde-background-color);--bde-form-input-focused-border-color:var(--bde-brand-primary-color);--bde-form-input-border-radius:8px}.breakdance .bde-form-builder-4962-107 .breakdance-form{gap:.4rem}.breakdance .bde-form-builder-4962-107 .breakdance-form .breakdance-form-field__input{background-color:var(--bd-palette-color-4);border-radius:8px}.breakdance .bde-form-builder-4962-107 .breakdance-form-field__label{border:0;clip:rect(0 0 0 0);height:1px;margin:-1px;overflow:hidden;padding:0;position:absolute;width:1px}.breakdance .bde-form-builder-4962-107 .breakdance-form-footer{justify-content:center}@media (max-width:1119px){.breakdance .bde-form-builder-4962-107 .breakdance-form-field__label{border:0;clip:rect(0 0 0 0);height:1px;margin:-1px;overflow:hidden;padding:0;position:absolute;width:1px}}@media (max-width:1023px){.breakdance .bde-form-builder-4962-107 .breakdance-form-field__label{border:0;clip:rect(0 0 0 0);height:1px;margin:-1px;overflow:hidden;padding:0;position:absolute;width:1px}}@media (max-width:767px){.breakdance .bde-form-builder-4962-107 .breakdance-form-field__label{border:0;clip:rect(0 0 0 0);height:1px;margin:-1px;overflow:hidden;padding:0;position:absolute;width:1px}}@media (max-width:479px){.breakdance .bde-form-builder-4962-107 .breakdance-form-field__label{border:0;clip:rect(0 0 0 0);height:1px;margin:-1px;overflow:hidden;padding:0;position:absolute;width:1px}}.breakdance .bde-section-320-123{background-image:url(https://beaconsites.ie/wp-content/uploads/2023/07/Beaconsites-social-media-marketing-services.jpg)}.breakdance .bde-section-320-123>.section-background-overlay{background-color:var(--bde-palette-bkon-blog-header2-10)}
Empower Your Business with Social Media Marketing
Are you a busy entrepreneur looking to conquer the digital world?
Look no further – BeaconSites is here to be your partner in navigating the ever-changing landscape of Social Media Marketing. We understand the demands of running a local business, and our personalized approach is designed to help your brand shine in the digital space while you focus on what you do best.
Learn how social media marketing campaigns will get more calls for your business
Your Guide to Effective Social Media Marketing For Your Business!
Here at BeaconSites, we truly value your time and recognize the impact a strong social media presence can have on your business. Our Social Media Marketing service is tailored to be your ally in achieving online success. We're dedicated to helping you connect with your audience, build meaningful relationships, and drive the growth of your business.
Captivating Content That Speaks Volumes

Compelling content is at the core of social media success. Our team of content wizards crafts engaging posts, incorporating well-researched keywords to enhance your brand's discoverability.
Through thoughtful use of visuals, videos, and interactive elements, we capture attention, foster meaningful connections, and ultimately drive real business outcomes.
Quality Content To Appeal To A Wide Range Of Niches
We have content for 90 and growing niches, ranging from Accounts to Yoga Studio. Our content packages consist of text, animated gifs and videos, all designed to attract and engage with your social media follower. Our current niches are listed below;
Auto Detailers
Accountants
Auto Insurance Agents
Auto Shop
Bankruptcy Attorneys
Bath Remodelers
Beatles Tribute
BBQ Restaurants
Bike Shops
Breakfast Restaurants
Burger Joints
Cannabis Dispensaries
Car Washes
Carpet Cleaners
CBD
Black History
Children's Orthopedics
Chinese Restaurants
Chiropractors
Churches Christian
Coffee Shops
Cosmetic Surgeons
Daycare
Dentists
Dog Training
Doughnut Shops
DUI Attorneys
Electricians
Eyelash Salons
Eyecare Animated
Facebook Marketing
Family Law Attorneys
Florist
Golf Courses
Google My Business Marketing
Gyms
Hair Salons
Handyman
Health Insurance Agents
Home Inspectors
Home Insurance Agents
Home Security
House Cleaners
HVAC
Ice Cream Parlors
Immigration Attorneys
Indian Restaurants
Italian Restaurants
Jeopardy
Instagram Marketing
Jiu-Jitsu
Karate Dojos
Kids Dentists
Kitchen Remodelers
Lawn Care Services
Life Insurance Agents
LinkedIn Marketing
Locksmiths
Meditation
Med Spas
Mexican Restaurants
Motivational Quotes
Movers
Nail Salons
National Days
Orthodontists
Painters
Paediatricians
Personal Injury Attorneys
Personal Trainers
Pest Control
Pet Grooming (Mobile)
Pet Hotels
Pizza Restaurants
Plumbers
Real Estate Agents
Roofers
Sandwich Shops
Social Posting Services Animated
Spas
Sports History
Steakhouses
Sushi Restaurants
Swimming Pool Cleaners
Taco Shops
Taekwondo Studios
TikTok Marketing
Tire & Lube
Towing Services
Trampoline Parks
Twitter Marketing
Veterinarians
Wedding & Engagement Photographers
Wedding Planners & Chapels
Women's History
Yoga Studios
YouTube Marketing
Why Social Media Matters for Your Business
In the digital space having a solid Social Media Marketing strategy is more than just a good idea – it's essential. Let's explore how BeaconSites can make a meaningful difference for your local business:
Showcase Your Brand Identity: Our skilled team takes the time to understand your brand's essence. We work closely with you to create a strategy that reflects your unique story, ensuring that your audience resonates with your message.
Foster Authentic Engagement: Authenticity is key in the world of social media. At BeaconSites, we don't just post content; we initiate conversations, encourage sharing, and cultivate a loyal community around your brand.
More Time for You: Your business deserves your full attention. Leave the social media management to us. Our carefully planned content calendars save you time, allowing you to focus on running your business.
Insights from Data: We dive deep into analytics to uncover what your audience loves. This data-driven approach helps us refine our strategy, making each post count and maximizing its impact.
Drive Meaningful Action: While likes are nice, we're all about results. BeaconSites is skilled at turning engagement into actual business – transforming your followers into loyal customers.
Stay Ahead of the Curve: The digital world is always evolving. Our team stays on top of social media trends to ensure your brand remains relevant and up-to-date.
Personalized Strategies for Optimal Results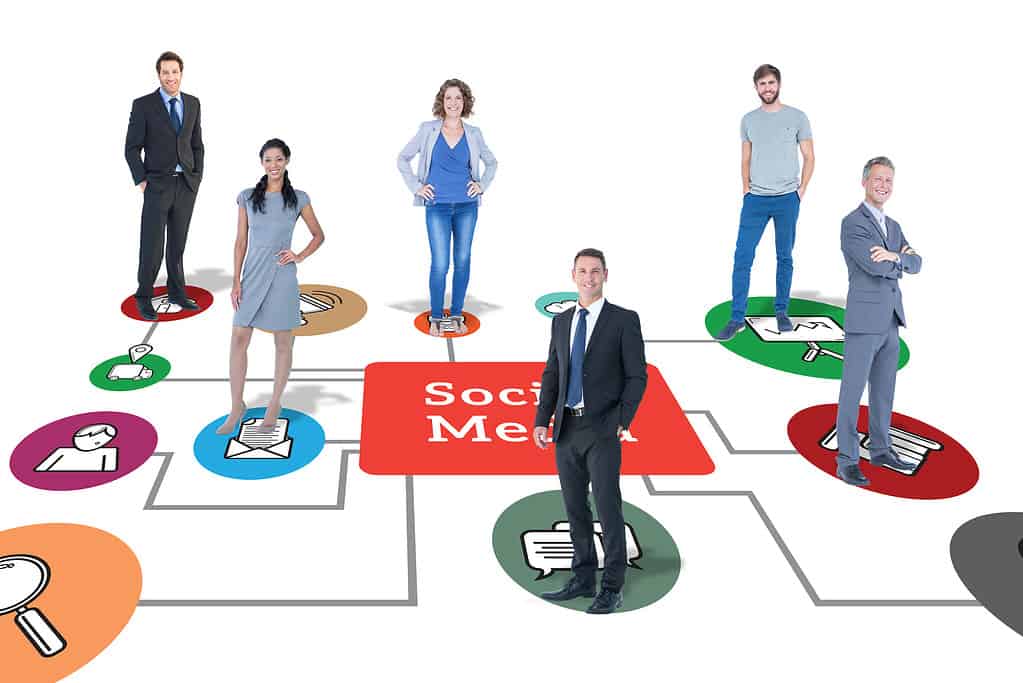 Our commitment to your success goes beyond mere words; it's woven into every post, every interaction, and every connection we nurture. Discover how BeaconSites stands out in the realm of Social Media Marketing:
Our Social Media Marketing strategies are carefully tailored to align with your brand's unique identity and goals. By leveraging relevant keywords and trending topics, we ensure your content resonates with your specific audience, resulting in higher engagement and visibility.
Platform Expertise for Maximum Impact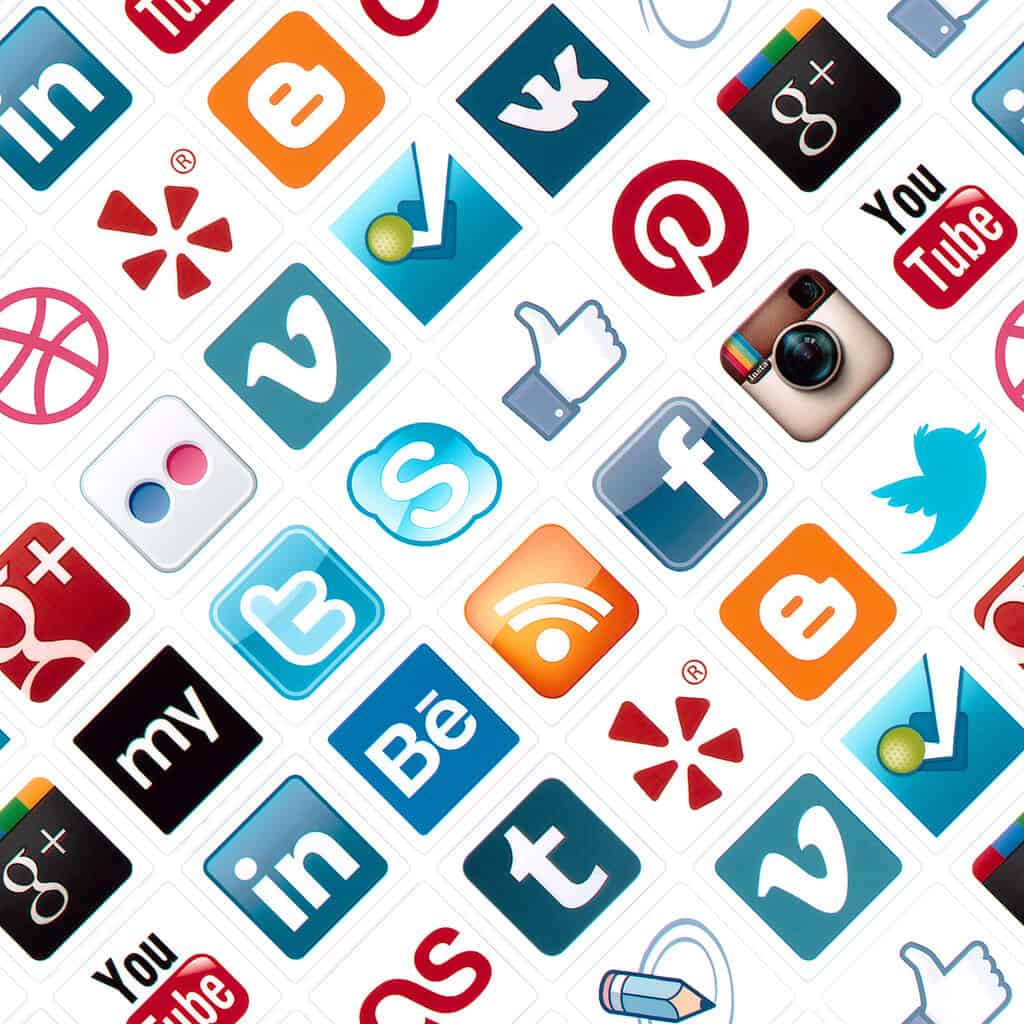 Every social media platform has its own quirks and audience preferences. At BeaconSites, we're well-versed in the intricacies of platforms like Facebook, Instagram, Twitter, and LinkedIn. Our SEO-optimized content is tailored to each platform's algorithms, ensuring your brand gets noticed where it counts.
In a fast-paced digital world, real-time interaction is vital. We'll keep a watchful eye on your social channels, promptly responding to comments, messages, and mentions.
Timely Engagement, Lasting Bonds
By engaging in timely conversations, we foster genuine connections, boost your brand's reputation, and cultivate customer loyalty.
Insights-Driven Decisions, Tangible Results
Our data-driven approach isn't just about numbers – it's about real business outcomes. We analyze user behaviour, track key performance indicators, and fine-tune our strategy based on actionable insights. This continuous improvement process positions your brand for sustained growth.
Your Triumph, Our Pride
Your success story is what fuels us. We celebrate every achievement, from increased website traffic to higher conversion rates. Our ultimate goal is to witness your brand flourish online, and we're fully committed to being your steadfast companion on this exciting journey.
As you embark on this transformative journey with BeaconSites, remember that your brand's potential knows no bounds. Our SEO-optimized Social Media Marketing service is your key to unlocking that potential, and propelling your business to new heights.
Let's weave your brand's narrative into the digital fabric. Reach out to BeaconSites now to explore how our Social Media Marketing service, fueled by strategic SEO practices, can amplify your online presence, nurture valuable connections, and drive concrete results.
The evolution of your brand in the digital realm starts here. Contact BeaconSites, and together, we'll pave the way to social media excellence!
Learn how social media marketing campaigns will get more calls for your business
© 2022 Beaconsites. All rights reserved.